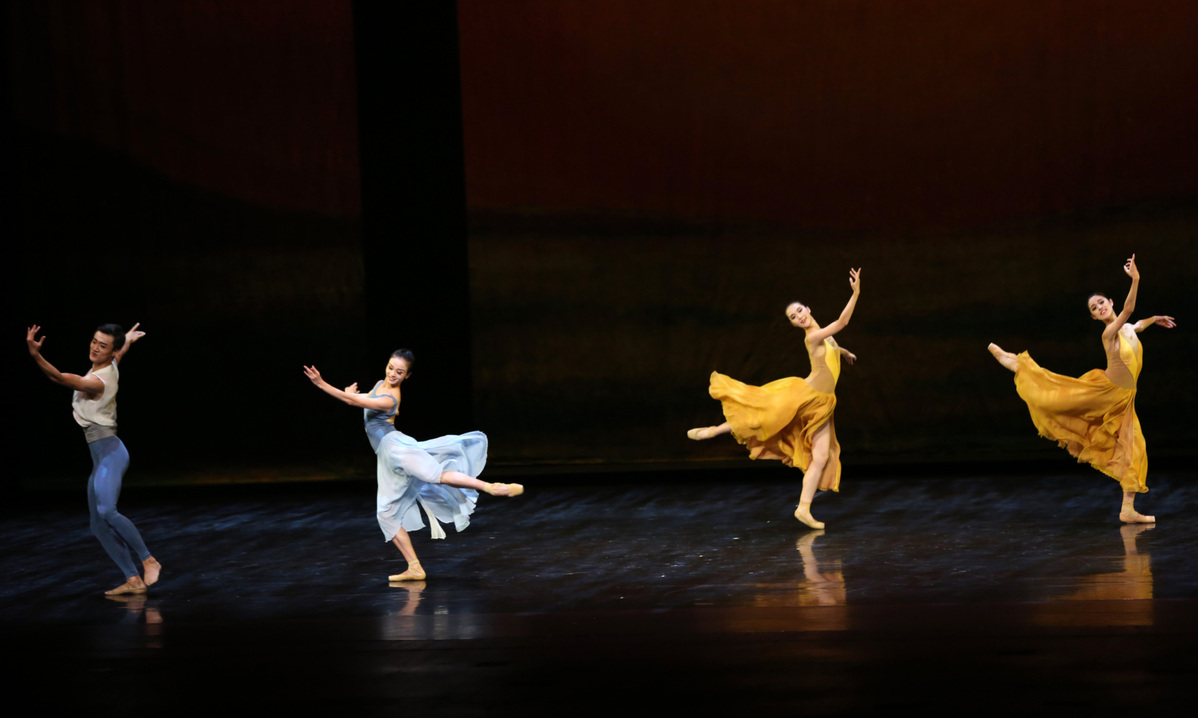 [Photo/Xinhua]
Guangzhou Ballet, a renowned Chinese troupe, made its New York City debut Saturday night at the David H. Koch Theater of Lincoln Center, bringing top-tier Chinese ballet to over 1,800 spectators.
Featuring a combination of Western and Oriental styles of ballet, Guangzhou Ballet presented two productions at one show.
Carmina Burana was directed by Chinese American ballet choreographer Jiang Qi based on the famous namesake European classical music piece, while Goddess of the Luo River, created by Canadian choreographer Peter Quanz, is a ballet adaptation from an ancient Chinese love story.
"We are seeking the revitalizing effects from the culture collision between the East and the West," Zou Gang, chief and art director of Guangzhou Ballet, told Xinhua about his troupe's intention.