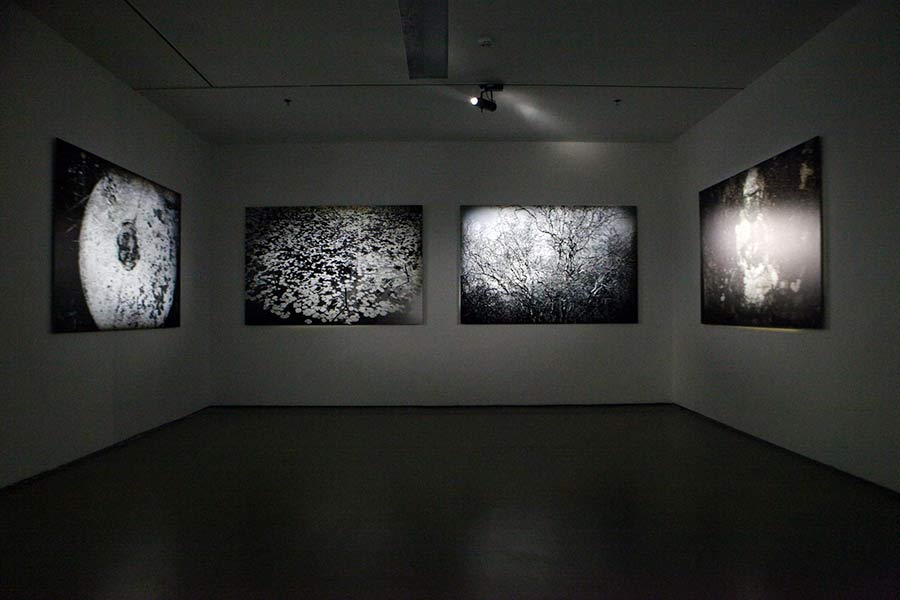 Creations by designer and artist Tim Yip are on show at Tim Yip: Mirror at the Today Art Museum in Beijing .[Photo provided to China Daily]
The exhibition embodies Yip's artistic motivations: taking risks.
"Why make art? Certainly not to just make oneself successful," he says. "I think (art) is a reward. It is not to do what you already did ...You need to share with people something truly valuable."
"Tim Yip suggests a profoundly unorthodox way of seeing the world," says exhibition curator Mark Holborn. "His visual intelligence informs us all in whatever creative space we occupy. Inescapably, he is an artist of our time."
Yip considers art as more than endlessly reformatting a single perspective; viewpoints change, particularly with the fluid experiences of an artist. Conveying this mutability, while inspiring an equally adaptable response from viewers, shapes Yip's communication and desire for variability. He sees the world as a great source of curiosity, with endless viewpoints and experiences; above all else, it is this that he wants to present to people - the myriad ways to see the world.