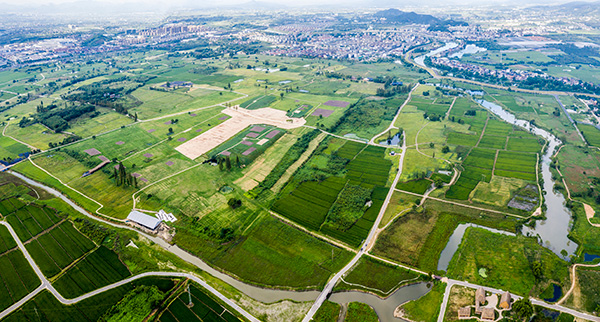 The Archaeological Ruins of Liangzhu City in Hangzhou, Zhejiang province, which date back 5,300 years, were inscribed onto the UNESCO World Heritage list at the 43rd session of the World Heritage Committee in Baku, Azerbaijan.[Photo by Jiang Yangbo/For China Daily]
The 43rd session from June 30 to July 10 in the capital of Azerbaijan has attracted more than 2,500 delegates from 180 countries.
At the session, the World Heritage Committee inscribed China's Migratory Bird Sanctuaries along the Coast of the Yellow Sea-Bohai Gulf (Phase I) and the Archaeological Ruins of Liangzhu City in Hangzhou of Zhejiang province on the UNESCO World Heritage List.
The inclusion has brought the total number of World Heritage sites in China to 55, with 37 cultural sites, 14 natural sites and four cultural and natural heritages.