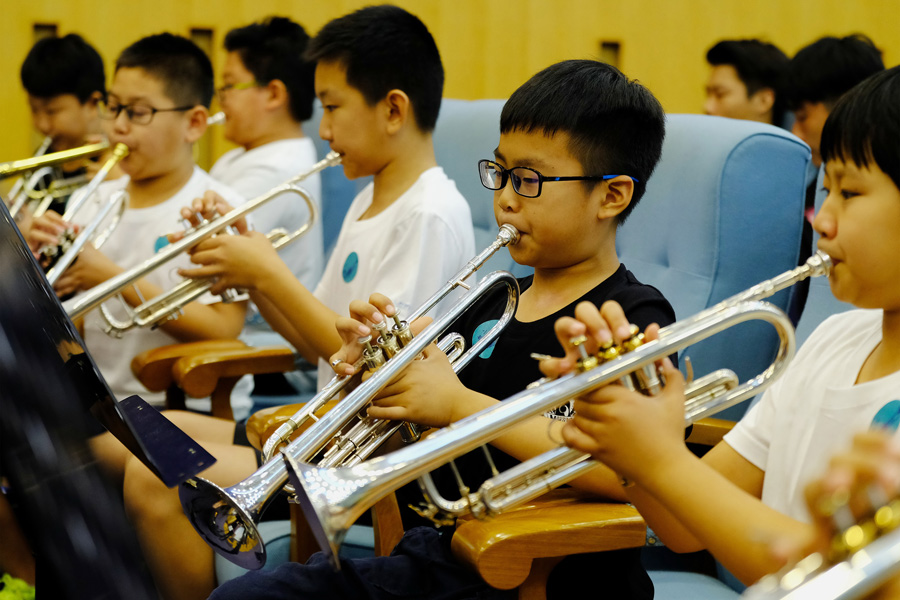 Children join a summer camp music class during the 2018 festival. [Photo provided to China Daily]
Nine Beijing-based art troupes, including the Jingju Theatre Company of Beijing, the China National Acrobatic Troupe and the China National Theatre For Children, will tour the five cities during the festival.
Jingju, or Peking Opera, has a history spanning more than 200 years, which combines several art forms, including singing, dancing, martial arts and acrobatics. In 2010, UNESCO declared it as an Intangible Cultural Heritage of Humanity.
For the upcoming festival, Peking Opera masters from the Jingju Theatre Company of Beijing will give performances and host workshops for children.