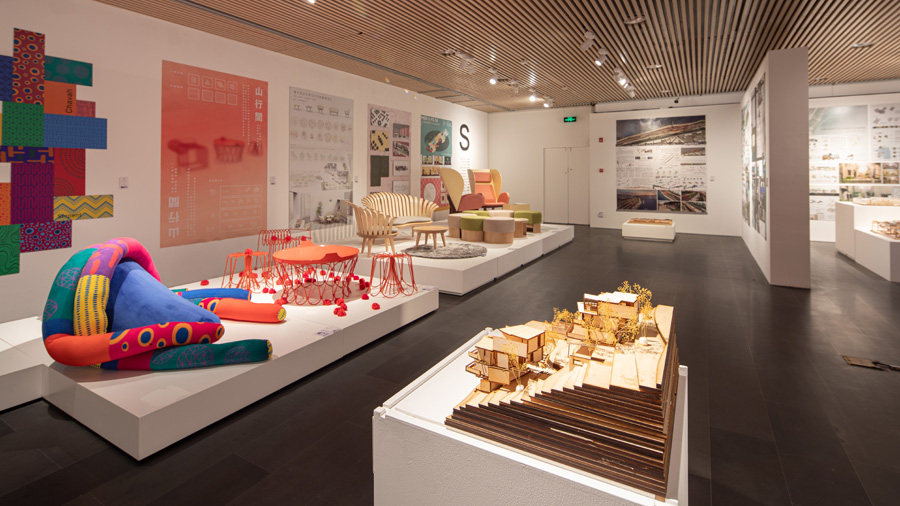 [Photo provided to China Daily]
Exhibitions of graduation works used to be on view only for art professionals - students, teachers, artists and curators. Now the shows also welcome public critiques and have become an important way for ordinary audiences to open up their minds.
Works from this year's graduates from Tsinghua University's arts and design academy are currently shown at the academy's gallery and the Tsinghua University Art Museum, through June 27.
The exhibitions include paintings, sculptures, installations and mixed-media works to show students' exploration with traditional media, including forms of traditional arts and crafts. There are also presentations of fashion and industrial designs, showing how these designers-to-be address social concerns, such as dense urban population and pollution.