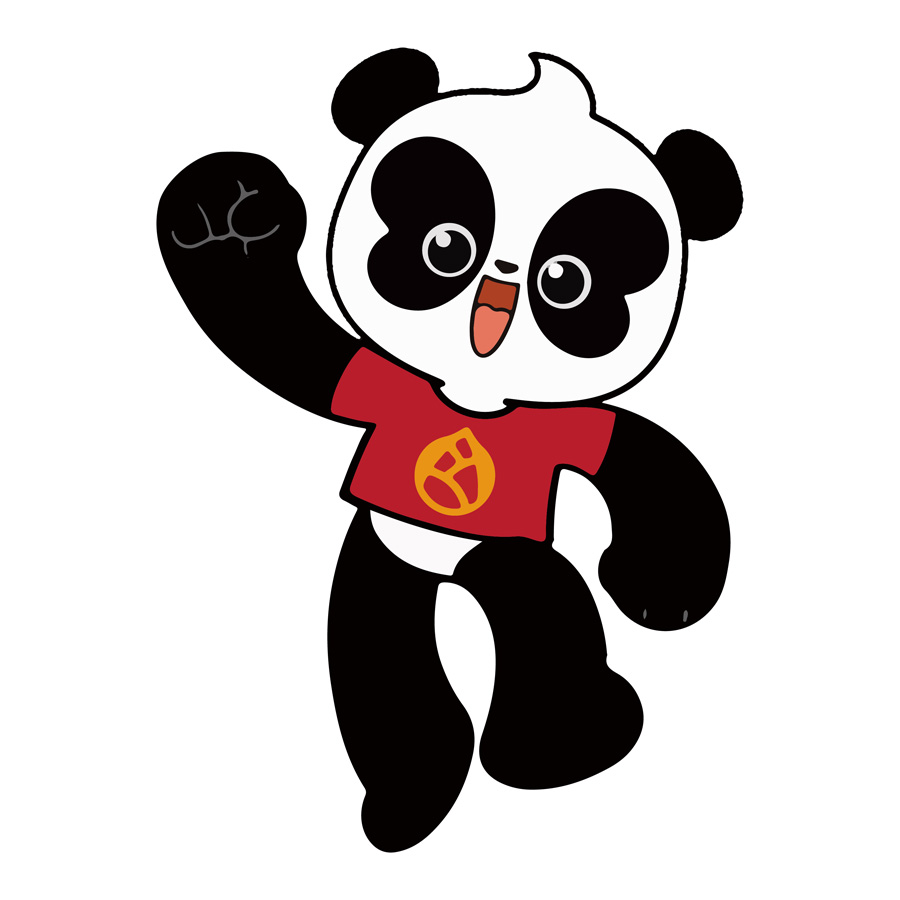 A Cartoon depicts A Pu, emblem of giant pandas. [Photo provided to China Daily]
"We were inspired while talking with some young and passionate people who have devoted themselves to the protection of giant pandas in Gansu province for years," Wang said.
"We made the image as a vigorous young panda with a positive life attitude, always daring to face challenges in an uncertain future," he said.
The name A Pu is similar to the pronunciation of "up", as the theme of the competition is "UPanda, signifying the vitality of the young generation".
"I strongly feel that the design reflects the new China which is modern and strong," said Anthony Christov, a former Pixar Animation Studios artistic director and now the overseas consultant of Wang's design team.