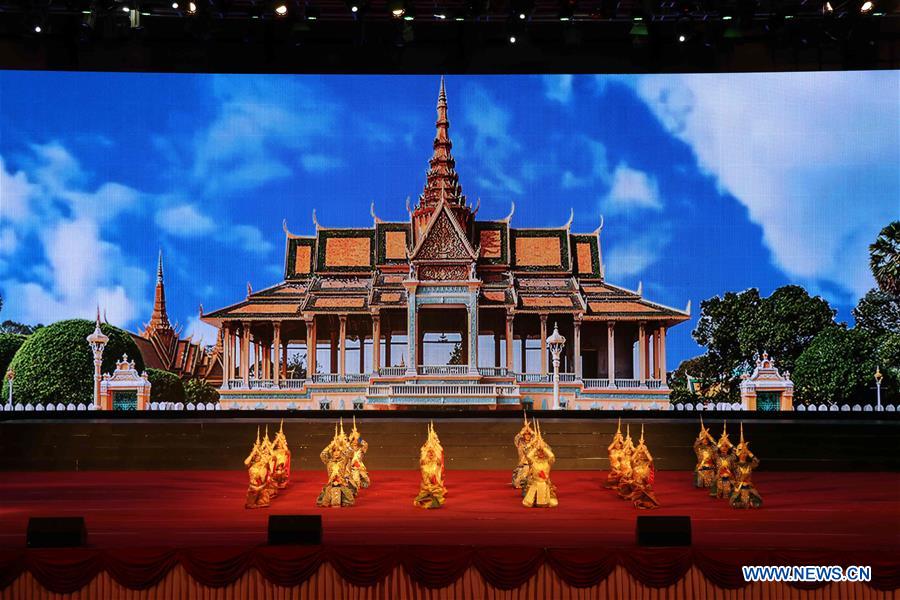 A joint cultural performance is staged to celebrate the China-Cambodia Culture and Tourism Year 2019 at the Diamond Island's Grand Theater, in Phnom Penh, Cambodia, June 5, 2019. The event was also to greet the visit of 2,000 Chinese tourism envoys to Cambodia.[Photo/Xinhua]
During the two-hour event, Chinese artists presented Shaolin and Tai Chi martial arts, while Cambodian artists performed traditional dances and Bokator martial art, among others.
One of the spectators, Hay Seila, 19, said: "This is the first time that I watched such a vivid and interesting cultural performance, and all artists are very talented."
"The Chinese performance that I like the most is the practice of Shaolin martial art," she told Xinhua. "I think such a show will contribute to strengthening cultural relations and promoting people-to-people bonds of the two countries."