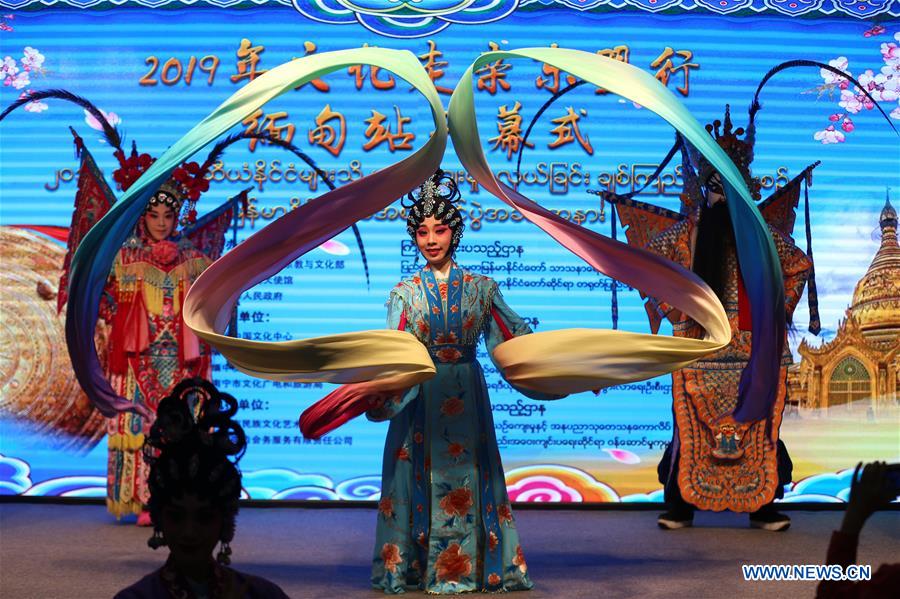 Artists from China's Nanning perform during the China-ASEAN cultural exchange trip in Yangon, Myanmar, June 7, 2019. [Photo/Xinhua]
A Myanmar trip of Chinese cultural walks activities with the Association of Southeast Asian Nations (ASEAN)-2019 was inaugurated at the China Cultural Center in the commercial city of Yangon Friday.
The two-day event includes performances of the Chinese traditional opera, dance drama, exhibition of Nanning non-material cultural heritage and tourism promotion.
Speaking at the inaugural ceremony, Yang Weinong, deputy director of Nanning Culture and Tourism Bureau, said the Myanmar stop of China-ASEAN cultural exchange trip-2019 is an important activity in promoting bilateral friendship through cultural exchange.