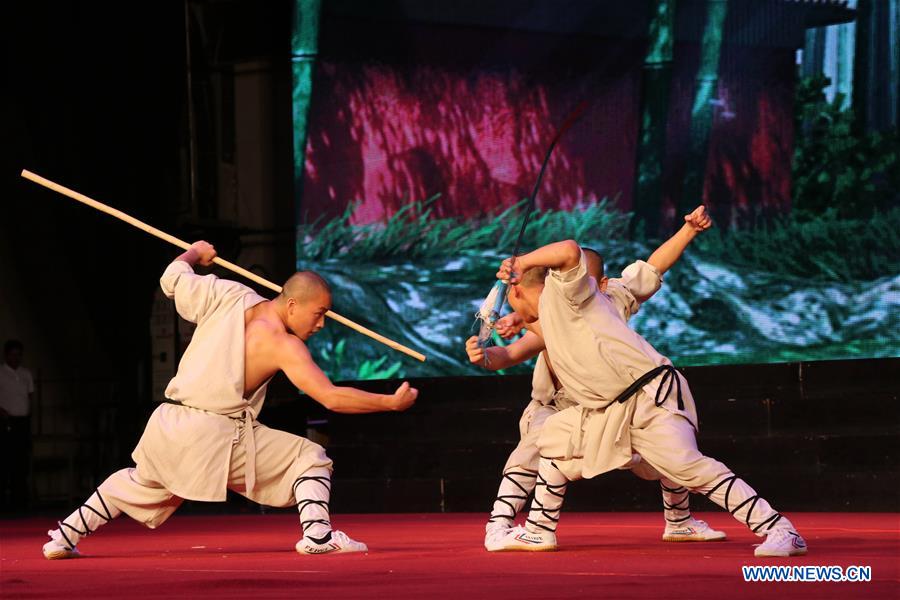 A joint cultural performance is staged to celebrate the China-Cambodia Culture and Tourism Year 2019 at the Diamond Island's Grand Theater, in Phnom Penh, Cambodia, June 5, 2019. The event was also to greet the visit of 2,000 Chinese tourism envoys to Cambodia.[Photo/Xinhua]
He added that in the context of the BRI, cooperation between China and Cambodia has reached a new high after the two countries signed an action plan on establishing a community of shared future in April.
Visiting Chinese Vice Minister of Culture and Tourism Zhang Xu believed that through the joint cultural performance, the spectators would get better understanding about the unique cultures of the two countries.
Cambodian Tourism Minister Thong Khon said Cambodia received 2 million Chinese tourists last year, up 67 percent from a year earlier, making China the largest source of foreign tourists to the kingdom.
He added that in the first three months of 2019, Cambodia attracted about 680,000 Chinese tourists, up 35 percent compared to the same period last year.
The minister predicted that the Southeast Asian nation would get 2.6 million Chinese tourists in 2019, 3 million in 2020, 5 million in 2025 and up to 8 million in 2030.