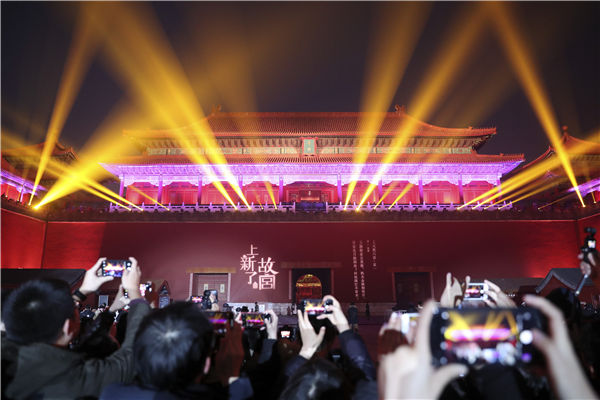 The night scenery at the Palace Museum. [Photo by Feng Yongbin/China Daily]
Palace Museum witnesses changing China.
When Reginald Johnston, a British scholar, first walked into the Forbidden City in the spring of 1919, the vast walled enclosure in the heart of Beijing was "in the strictest sense 'forbidden' to all the world except those who had the entree."
Now it holds the world's busiest museum, receiving more than 17 million visitors every year.
In his memoir Twilight in the Forbidden City, Johnston describes a world of turmoil, disruption, banditry, famine and civil war.
A century later when the People's Republic of China is to celebrate its 70th founding anniversary in October, the 599-year-old palace complex flourishes in the world's second-largest economy and one of the largest tourist markets.