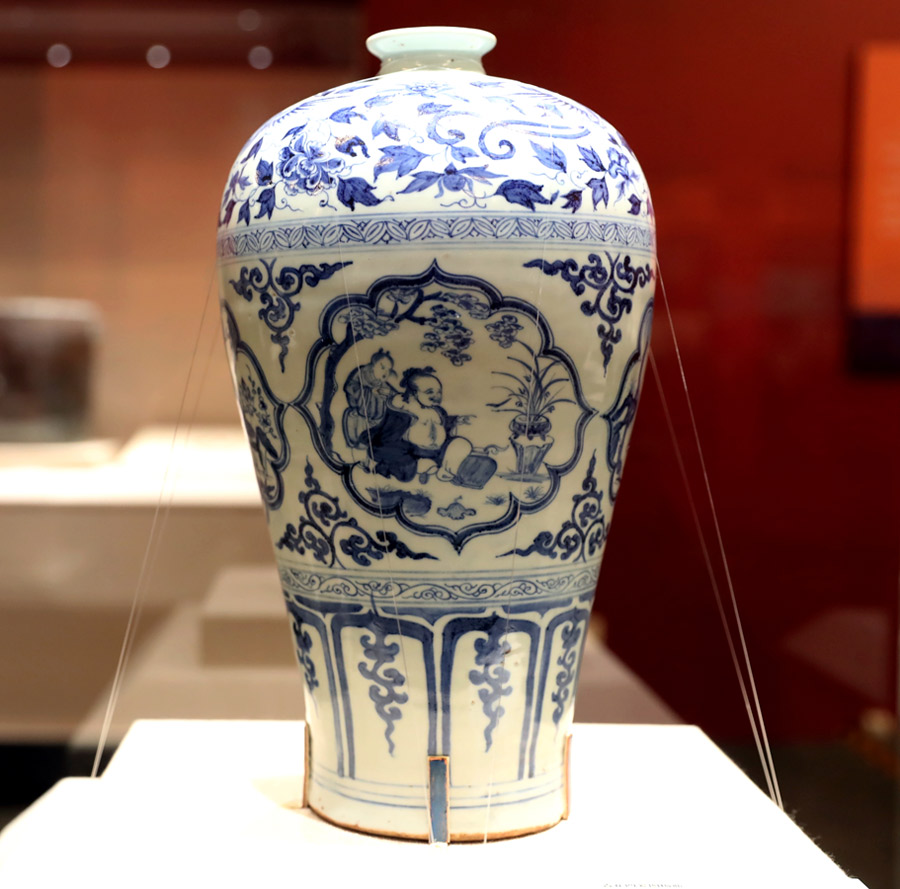 Yuan Dynasty (1271-1368) blueand-white ceramic vase used to display plum blossoms, Hubei Provincial Museum. [Photo provided to China Daily]
"These artifacts show the magnificence of our ancient civilization, while at the same time reflect the solidarity of many countries on our continent," said Phoeurn Chuch, secretary of state at the Cambodian Ministry of Culture.
"The good relationship between China and Cambodia in the time of the (ancient) Silk Road has now become more extensive in many more areas, especially in cultural fields, as part of the Belt and Road Initiative," he said.
Asian civilizations are inclusive, as shown by the exhibited marble bust of Alexander the Great, which was unearthed in Athens.