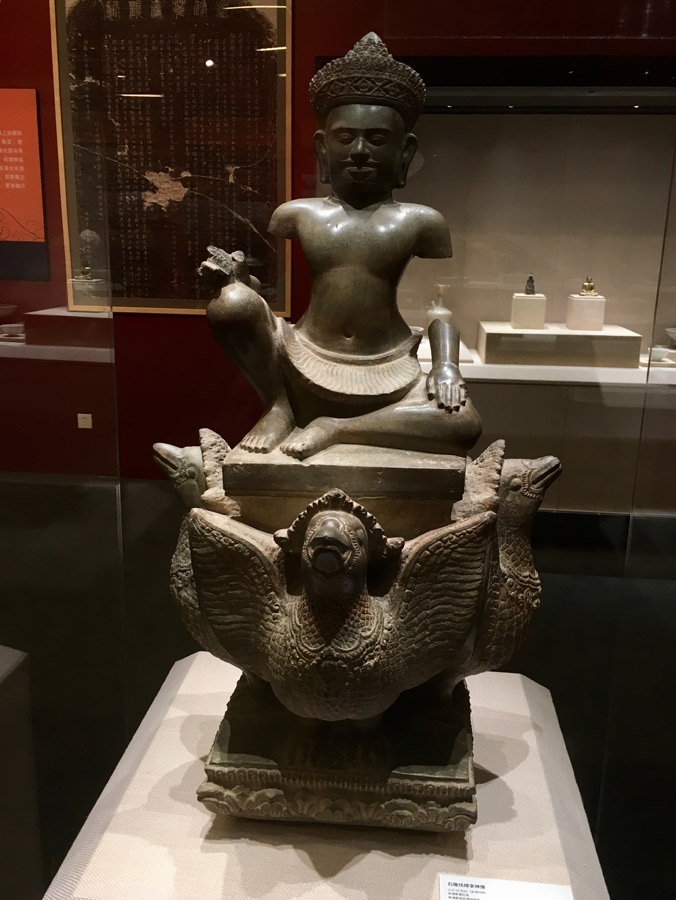 Stone statue of Varuna from Pre Rup, a Hindu temple in Angkor, National Museum of Cambodia. [Photo provided to China Daily]
"Sri Lanka has a more than 5,000-year history of civilization," said Sri Lankan President Maithripala Sirisena during the opening ceremony of the conference. "Buddhism is a foundation of our culture, but different religions existed in harmony throughout history."
He said his country was still in shock from the terrorist attacks last month, and he emphasized the importance of dialogue between cultures.
"We have to stay united when confronted with challenges," Sirisena said. "This conference provides a good opportunity to understand each other's civilization."
The exhibits were on loan from The Splendor of Asia: An Exhibition of Asian Civilizations, which opened at the National Museum of China on Monday and showcases 451 artifacts from 49 countries.