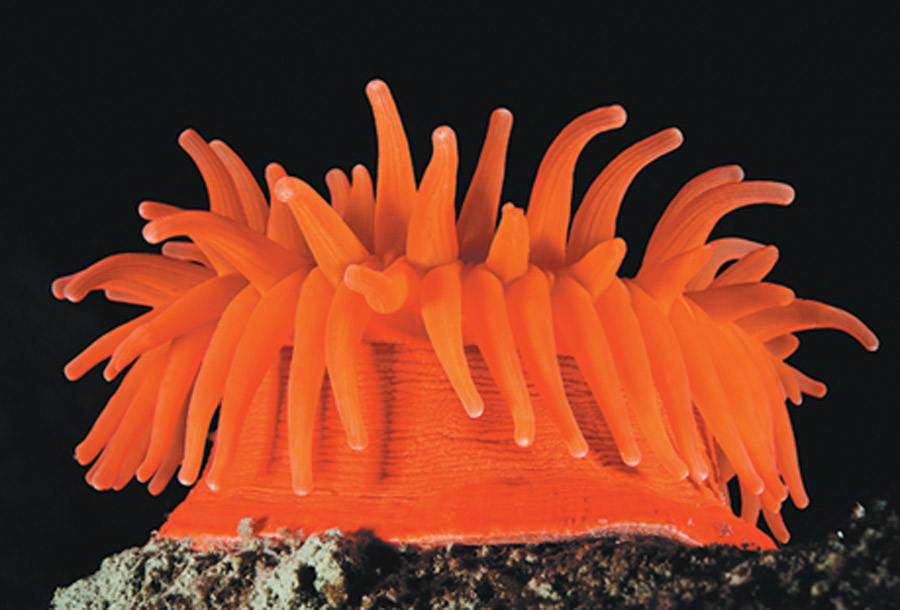 Orange Celebration, a photo taken in the Antarctic by Doubilet. [Photo provided to China Daily]
He believes photos can open people's eyes and that nature photography is as important as journalism. Ocean Talks also witnessed US explorer Sylvia Earle and Singaporean Michael Aw sharing their marine experiences.
The talks were part of the celebration of the world premiere of the Elysium Epic Trilogy Exhibition that was staged in Parkview Green in Beijing from April 22 to May 6.
The exhibition displayed pictures, videos, social media posts and talks from expedition masters that show the polar regions' beauty and raise awareness of ocean conservation.
The Elysium Epic project was initiated by the Ocean Geographic Society eight years ago to record the exploration of the Earth's tripolar regions.
Earle says she is grateful to be part of the project that celebrates the natural systems that keep people alive and encourages people everywhere to protect the ocean.