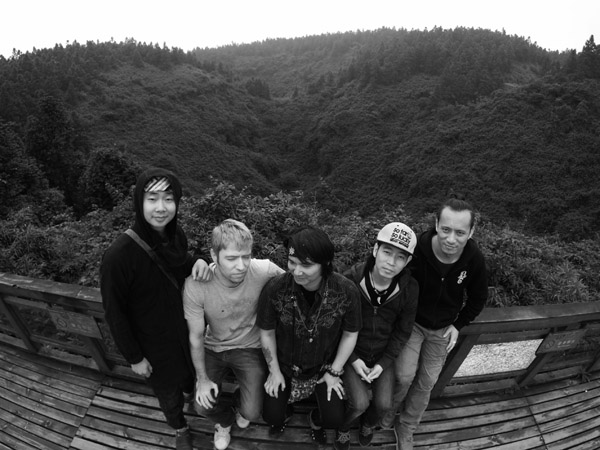 The band members travel to villages in Yunnan, where the Lahu people live. The trip has been turned into a documentary, Discovering the Music of Lancang. [Photo provided to China Daily]
He adds that when he first listened to Shanren's music about 20 years ago, he saw "the band's creativity of combining traditional melody with rock music".
With the help of Debell, who is also the international marketing manager for the band, Shanren has performed in over 20 countries, including the United States, Spain, Britain and Canada.
During the recent trips to the two villages, the band members also blended Lahu music into their upcoming album, which is scheduled to be released sometime this year.
"Half of the songs in the new album have been recorded and we are still working on the music arrangements, which combines the latest technology to make old melodies relevant to today's listeners," says Qu, adding that the new album will be more rhythmic compared to the previous two albums of the band.
Their debut album, Shanren Band, was released in 2008 after the band had performed at live house venues for almost a decade. The album depicts the lives of people in big Chinese cities.
In 2011, the band members traveled to remote areas of Yunnan, such as Nujiang, Lincang and Ximeng, and learned some local folk music and recorded samples. Two years later, they released a second album based on that trip, titled Listening to the Mountain. In 2016, the band won the TV reality show, Sing My Song, aired on China Central Television.
"We came to the big, bustling city of Beijing to chase our dreams. Now, we go back to the mountains," says Qu, who, along with other band members, returned to Yunnan in 2017 and set up their music studio in the provincial capital Kunming. "We had a hectic schedule of touring and now we want to slow down and explore more traditional Chinese music."
Contact the writer at chennan@chinadaily.com.cn