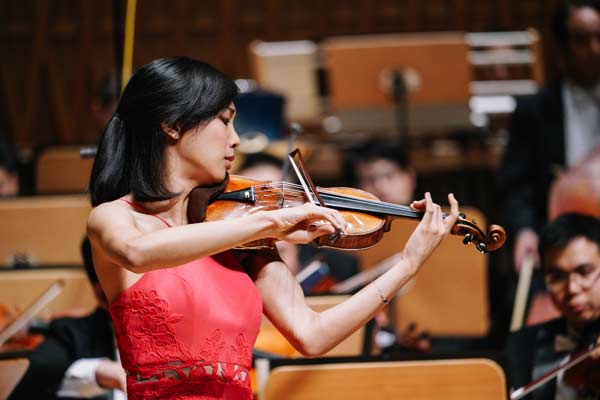 [Photo provided to China Daily]
TOKYO-When Chou Sugo, a senior student at Waseda University in Tokyo, saw the Chinese Kunqu Opera for the first time in his life here, he was greatly impressed.
"The expressiveness of the actors' movements, the emotional appeal of their expressions … This was the first time for me to watch the Kunqu Opera, and I'm already looking forward to the next time," said Sugo with admiration.
Sugo was one of the around-600 people who listened to a lecture on this traditional Chinese opera form and then watched three famous Kunqu Opera excerpts performed by the visiting Shanghai Kunqu Opera Troupe in the Okuma Hall of Waseda University recently.
"In recent years, we have come to Japan to perform every year, and I'm glad to see that the number of Japanese people interested in Kunqu Opera has been on the rise," said Gu Haohao, director of Shanghai Kunqu Opera Troupe.
"Chinese and Japanese cultures are closely connected, which has been an advantage for the Japanese audience to understand and appreciate Chinese traditional art forms," she said.
"China has more than 300 opera forms, and I hope that our Japanese audience could get to know more about these art forms through our efforts," she added.
In fact, Kunqu Opera is just one of the Chinese theatrical forms that are attracting growing interest of the Japanese audience here.
Last month in Kyoto, Shang Changrong, a famous Peking Opera artist from China, was decorated with the Most Respect Award at the opening ceremony of the Fifth Kyoto International Film and Art Festival.
A film named Cao Cao and Yang Xiu that has employed a lot of Peking Opera techniques and with Shang playing the main character Cao, was screened at the festival.