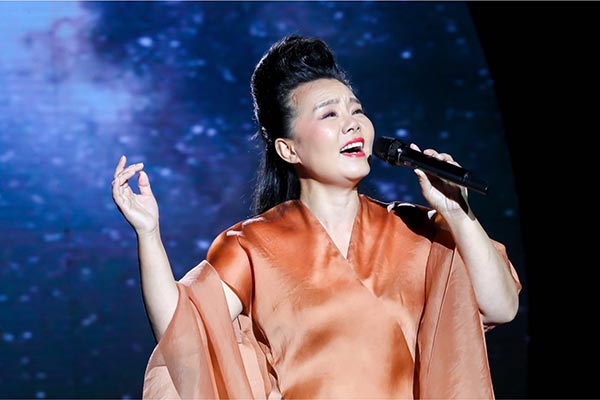 Gong Linna [Photo provided to China Daily]
A highlight of the show was performances by "celebrity digital supporters of Dunhuang music" -- popular singers, Gong Linna, Xu Song, Shang Wenjie, Azora Chin, and pop duo Good Meimei.
Gong Linna, the founder of Chinese New Art Music, introduced an original song composed by her husband Robert Zollitsch, entitled Yuexia Feitian Jing (The moon, a celestial mirror).
Tencent first introduced the idea of "digital supporters" this June, inviting celebrities to participate in the digital preservation of Dunhuang's wall paintings via digital multimedia such as video games, music and animation, as an effort to attract young people to join the cause.
Meanwhile, QQ Music is also working with the Dunhuang Research Academy on the "Jüe" project, which focuses on the preservation of ancient Dunhuang music.