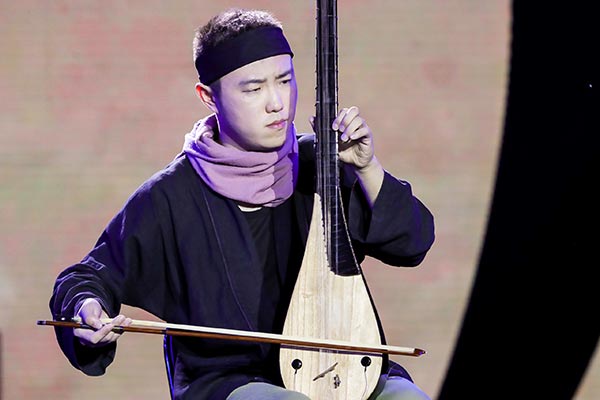 New composition of ancient Dunhuang music [Photo provided to China Daily]
As a prelude to the third Silk Road (Dunhuang) International Cultural Expo, a concert was held at the Mogao Caves site in Gansu province at Sept 25, jointly organized by Tencent, QQ Music and the Dunhuang Research Academy.
The gala showcased the achievements made by QQ Music in preserving music of Dunhuang.
The first two sections of the concert featured authentic Dunhuang music translated from ancient musical scores and performed by students from Shanghai Conservatory of Music, and adaptations that integrate modern musical elements into the ancient compositions.