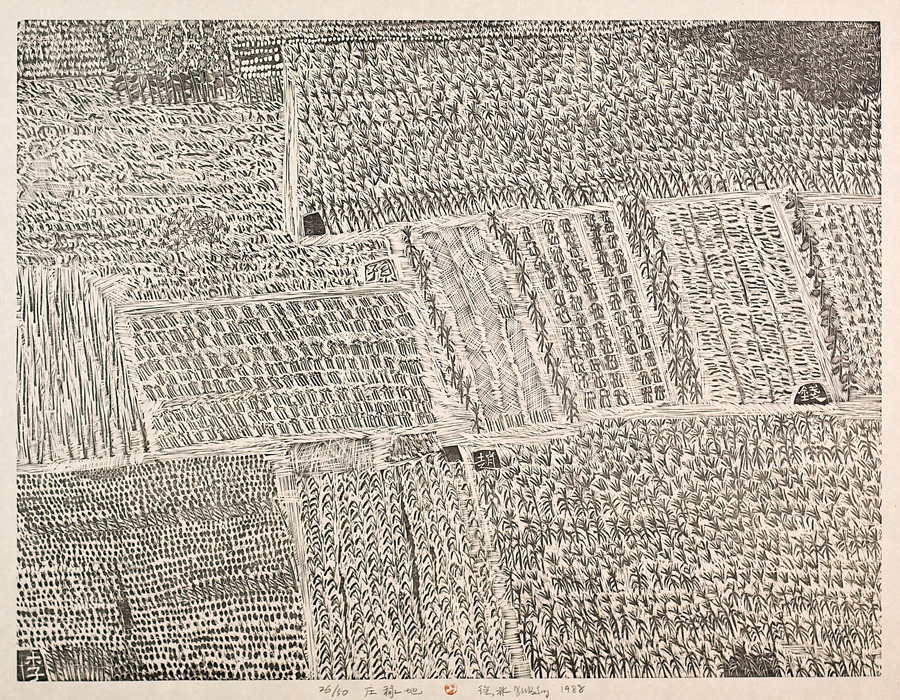 Xu Bing's work [Photo provided to China Daily]
Paris-born artist Adrien Missika's video, Darvaza (Door), zooms in on a flaming chasm in the Karakum desert in Turkmenistan. It is known as a tourist attraction, and called the "gate of hell" by locals. A drilling accident in 1971 resulted in the ceaseless burning of a crater-like hole since, but Missika's work, showing both the terror and the unspeakable beauty of the flames, leads people to contemplate, not just the power of nature, but also how easily people can cause disasters.
The exhibition at Yinchuan Biennale also looks at the ecological systems and cultures that are either too small or too isolated to be overlooked.
Mariam Ghani from New York, another featured artist at the exhibition, focuses on the languages of ethnic groups in China, especially those from the northwestern areas. She shows the linguistic diversity by drawing a colorful map, with which she also illustrates the gradual erosion of minority languages across the world.
Along with the fading of these languages, the histories and identities of these cultures are also lost, she says.
Contact the writer at linqi@chinadaily.com.cn
If you go
10 am-6 pm, Tuesday to Sunday, through Sept 19. 12 Hele Road, Xingqing district, Yinchuan. 0951-8426106.