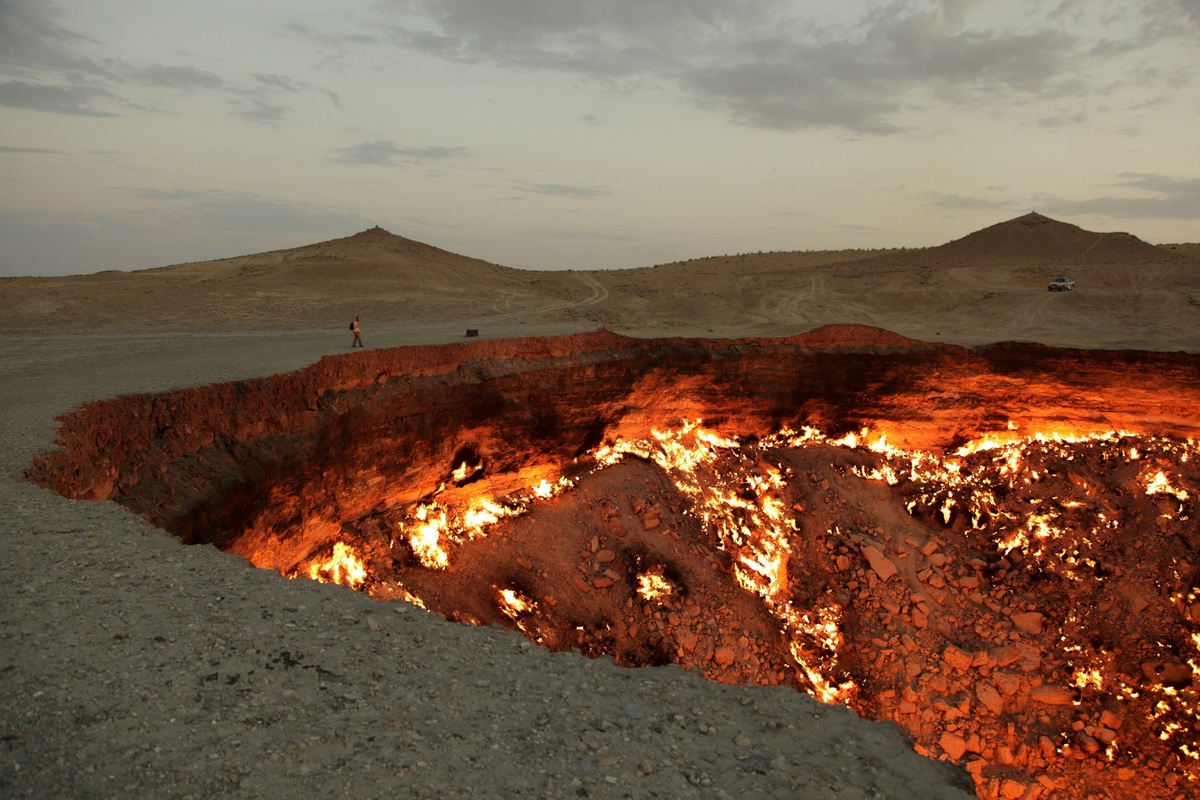 A still from French artist Adrien Missika's video work Darvaza (Door) [Photo provided to China Daily]
Scottini and an international team decided on the exhibition's theme-Starting from the Desert-grounded in the history and the geology of Yinchuan, a city surrounded by the Helan Mountains and the Yellow River and which faces the Tengger Desert to the west.
"Since I first came to Yinchuan, followed by several other trips afterward for the exhibition's preliminary work, there are two things that have impressed me deeply, the sky and the horizon," Scottini says. "All traces of history have somewhat disappeared in them."
He says that, although Yinchuan now seems to be a remote corner of the world, the historical city was an important place on the ancient Silk Road which witnessed great exchanges of not only goods, but also knowledge. It was a point where nomadic and agricultural cultures met and influenced each other.
While the city is embarking on a program of urbanization-it is being revived through planned buildings, wide roads and green parks-it will also face related challenges, such as traffic jams and pollution.
Scottini and his team use the word "desert" as a metaphor for the small world of an individual. They ask audience members to drop any self-centered views and embrace a broader vision of the world, regardless of whether they live in a peripheral city such as Yinchuan, or a more developed part of the country.