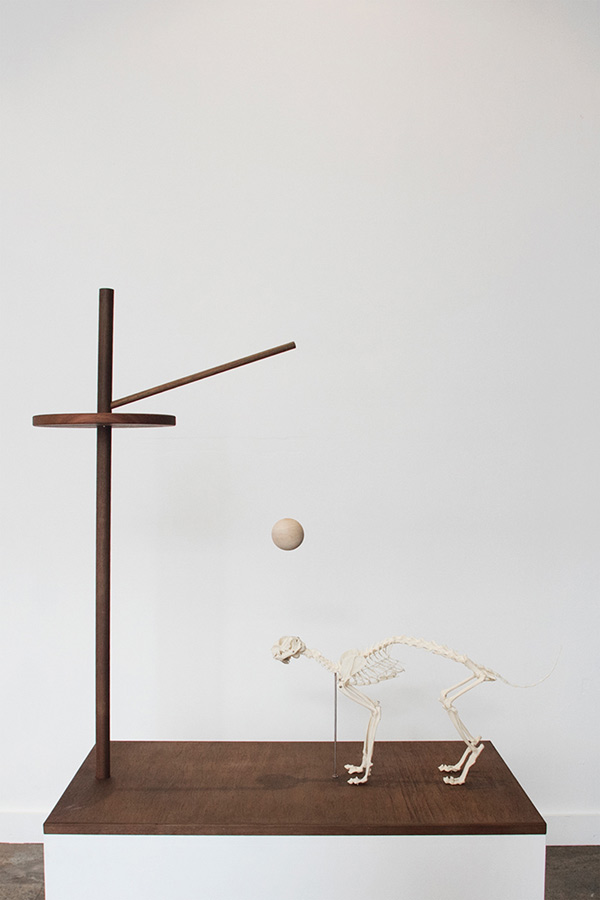 Work of Robert Zhao Renhui of Singapore [Photo provided to China Daily]
"Every person is an island, yet we are connected," says Lu Xinghua, the Chinese co-curator.
One of the opening artworks at the exhibition, a pyramid installation titled The Center of the World expresses this idea. Its creator, the Beijing artist Song Dong, envisioned the wood structure for the exhibition by modeling it after an Altar of Earth and Grain from the 15th century, where royal ceremonies for good harvests were held.
Ruins of the structure are at Zhongshan Park in the city.
In his work, Song creates usable steps so that people can walk to the top of the structure. There, he covers it with 24 types of sand to indicate the world's 24 time zones. He says ancient Chinese saw their land as the center of the world, while today, through his work, he hopes to lead people to look beyond their immediate surroundings to a more diverse landscape of cultures, and rethink their relationship with the world as people's understanding of it is enriched.
Unlike the first biennale, which showed more visually appealing works, the current exhibition presents dozens of photos, videos and installations, along with considerable text for reference that approach the theme with a calm feeling. While this might make understanding the exhibits difficult at first sight, the viewer can perhaps relate to them by spending more time at the biennial.