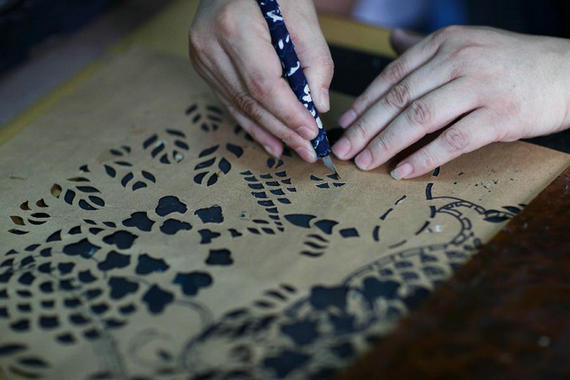 A craftsman carves the pattern into a paper board. [Photo/Xinhua]
1. Carve the patterns (plants or animals) deeply into a special paper board made with many layers. This requires the craftsman to hold the carving knife vertically to ensure the patterns are the same on each layer.
2. Polish the surface of the carved paper board with a pebble, and then paint boiled tung oil onto the board.