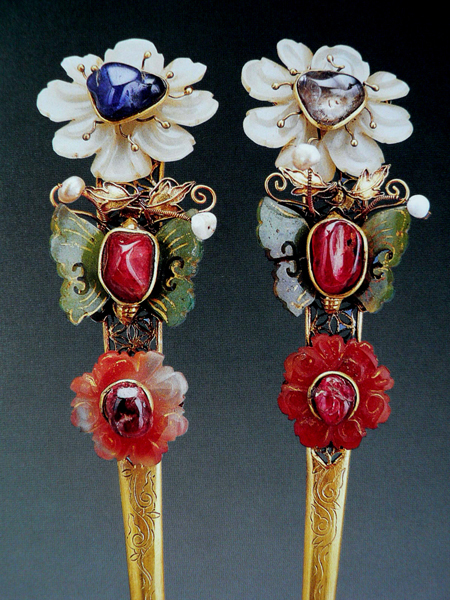 [Photo provided to China Daily]
Yet the katydid is by no means the only insect our ancestors found auspicious. Another was the butterfly, hudie, or die. In addition to the butterfly's beauty, the similarity in pronouncing hu and fu has made it an iconic image in Chinese culture. (It is believed that Empress Dowager Cixi, the de facto ruler for more than four decades during the late Qing period between mid-19th century to early 20th century, loved the creature so much that she ordered her clothes and quilts to be heavily embroidered with 100 fluttering butterflies.
There may be another reason. The co-appearance of a cat (mao) and a butterfly (die) denotes longevity, as "mao die" applies to a man in his 80s or 90s. On second thoughts, the connection between the fragile winged insect and the notion of having a well lived-out life is indeed extremely tenuous, given the former's short life span.
But who cares? As long as they sound the same.
The spider must have agreed. With just a slight difference in intonation its Chinese name zhi zhu can also mean being content, a philosophy of life and an ideal mental condition that most would wish for themselves. Therefore, the long-legged insect became a widely used decorative motif for women's hair accessories, although the same lady might have shrieked at the sight of a real spider.