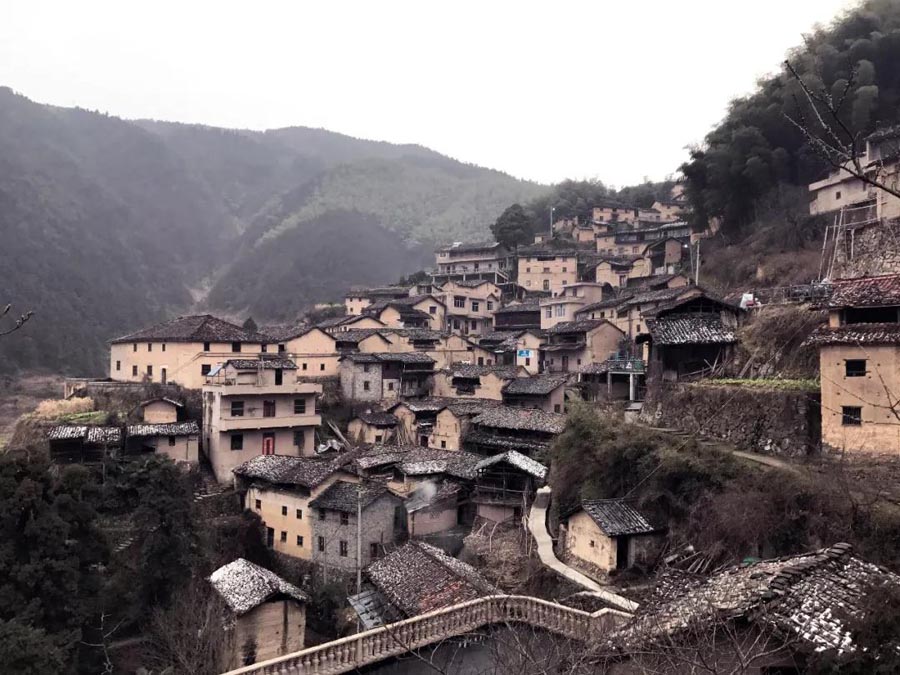 The location and layout of Chenjiapu village in Songyang county, Zhejiang province, give it the appearance of a citadel. [PHOTO BY HOU BOWEN/FOR CHINA DAILY]
Chenjiapu Bookstore is simply yet tastefully furnished, a clean, well-lit place that houses more than 20,000 books about literature, local history, soil and farming, among other things, and more than 1,000 cultural creative products such as postcards and notebooks themed on Songyang county.
Qian is best known for founding Librairie Avant-Garde in Nanjing, Jiangsu province.
The full Chinese name of the bookstore incorporates the phrase pingmin, which literally means "common people", pointing to Qian's take on what avant-garde means.
"Real avant-garde is for common people, and the future of Librairie Avant-Garde bookstores is closely connected with the fate of China's soil and villages. When we open bookshops in villages we are creatively putting our ideals into practice."
"If we want to revitalize ancient villages it's simply not enough just to protect and maintain them. They must be creatively transformed and new cultural values must be developed."