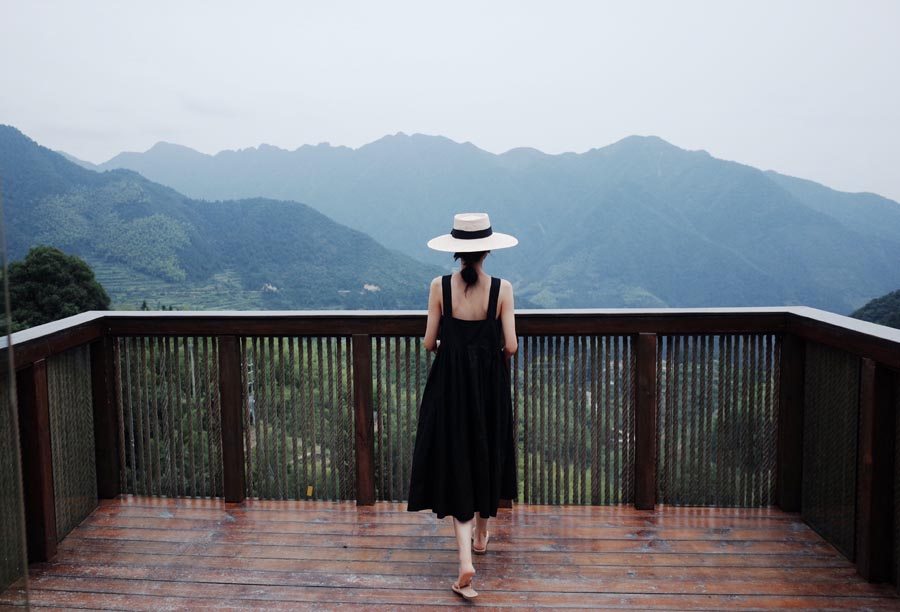 Chenjiapu Bookstore is simply yet tastefully furnished, a clean, well-lit place that houses more than 20,000 books. [PHOTO BY DIUDIU/FOR CHINA DAILY]
A study published last year by the China Academy of Social Sciences, The China Rural Development Report, said that every year the drift of people to cities leaves 594 million square meters of living space around the country unoccupied.
In the 1940s the Chinese anthropologist and sociologist Fei Hsiaotung said in his seminal work From the Soil - The Foundation of Chinese Society that "Chinese society is fundamentally rural", having been an agricultural society for more than 2,000 years.
Yet despite the rapid urbanization of recent years, more than 40 percent of the country's nearly 1.4 billion people still live in the country, and for many city dwellers, pastoral living as depicted in ancient poems is regarded as idyllic.