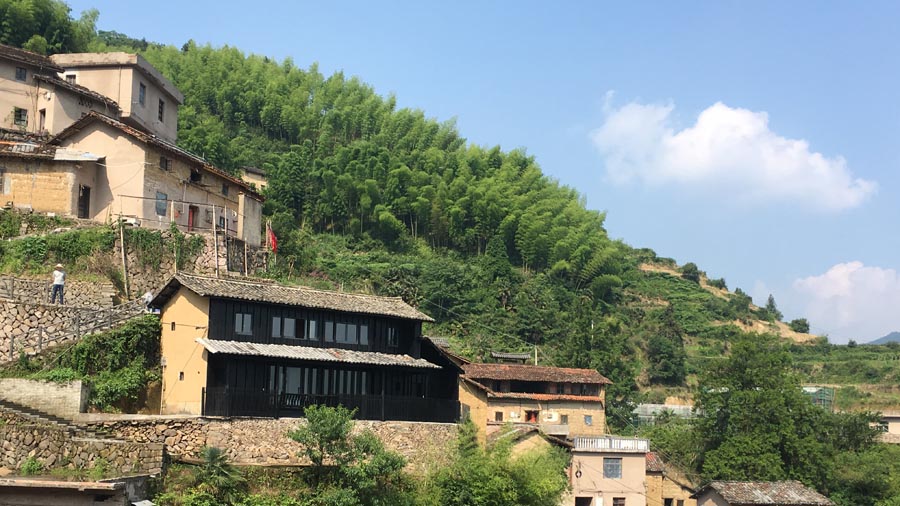 The location and layout of Chenjiapu village in Songyang county, Zhejiang province, give it the appearance of a citadel. [PHOTO BY DIUDIU/HOU BOWEN/FOR CHINA DAILY]
Sitting in the open area on the second floor you can see the surrounding mountains, the green hues being a constant reminder that such a natural setting is a fantastic place for anyone who wants to discover books or simply to read.
"One of our goals with the renovation was to change the relationship between humans, nature and architecture, and the way people understand nature," Zhang says.
"We hoped that with this small project we could help give this ancient village new momentum to grow. ... We hope this will be a model for the preservation of other ancient villages."