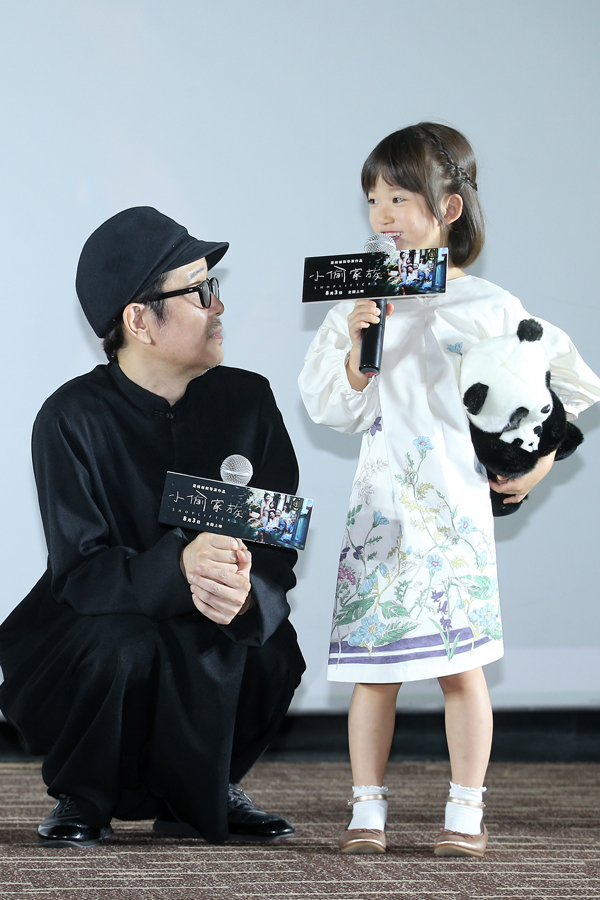 Shoplifters' actor Masaya Nakagawa, who's better known by his stage name, Lily Franky, alongside 6-year-old actress Miyu Sasaki appear at the film's premiere in Beijing on July 31. [Photo provided to China Daily]
Aside from importing acclaimed Japanese movies, industry insiders are also seeing more cooperation between the two countries.
Following Shota Sometani, Hiroshi Abe and Masaharu Fukuyama, pop idol Yamashita Tomohisa has become the latest Japanese star to join the cast of a Chinese film. Co-starring singer-actor Han Geng, Chinese-British actor Rhydian Vaughan and actress Li Yuan, the crime thriller Reborn will hit domestic theaters on Aug 4.
The story is about a trio facing off against an international criminal gang, headed by the film's villain, played by Tomohisa.
The Japan-China Cultural Industry Exchange Association, the first of its kind to create a bridge between filmmakers from the two nations, was launched in Tokyo on March 16.
Zhang Jin, founder of the Beijing-based film company, Joy Pictures, and head of the association's Chinese arm, says the association has so far signed up more than 10 members, including Alibaba Pictures, Wanda Pictures and China Film Archive.
Zhang says he began to seek cooperation with Japanese counterparts in 2016 but found the neighboring country's film industry was a little conservative toward foreign newcomers.