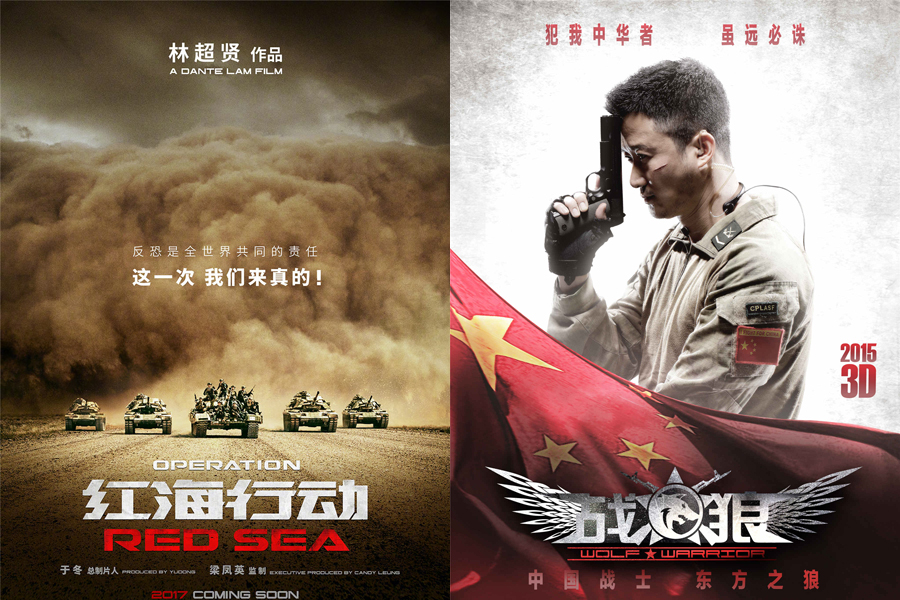 Posters of the films Operation Red Sea and War Wolf [Photo/Mtime]
As Chinese military action films like War Wolf series, Operation Red Sea have been favored by more and more movie-goers, a number of Chinese celebrities have taken part in some military-oriented TV dramas and films to promote patriotism.
Some of the characters have been deeply memorized by audiences both at home and abroad.
On the occasion of celebrating 91th anniversary of PLA's establishment, let's review some iconic military images from these celebrities.