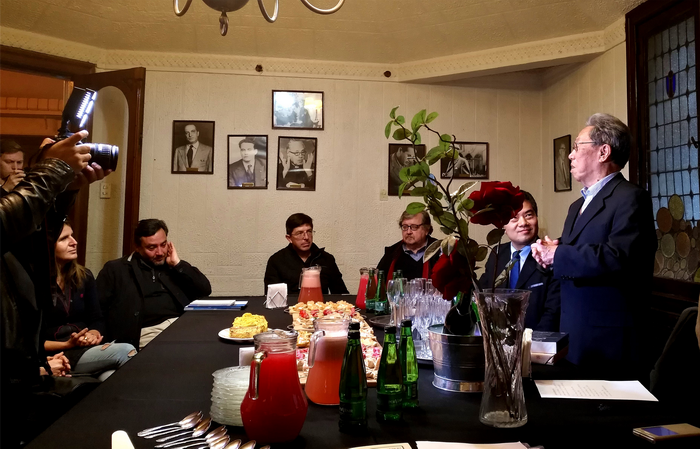 Wang Meng communicates with writers and poets in Chile, May 24, 2018. [Phtoto/Chinaculture.org]
Chinese writer Wang Meng held a series of talks on cannotation and Chinese culture in three Latin American countries from May 22 to 25.
The event, as a part of Chinese Culture Talk, was held in Cuba, Brazil and Chile with the support from the Ministry of Culture and Tourism.
In the talk, Wang focused on both the tradition and modernization of Chinese culture. His lecture featured the classic theory of "men born to be good" promoted by Mencius and the May 4th New Culture Movement in contemporary Chinese history.
The writer said Mencius' theory has greatly influenced neighboring Asian countries which have a deep cultural connection with traditional Chinese culture.