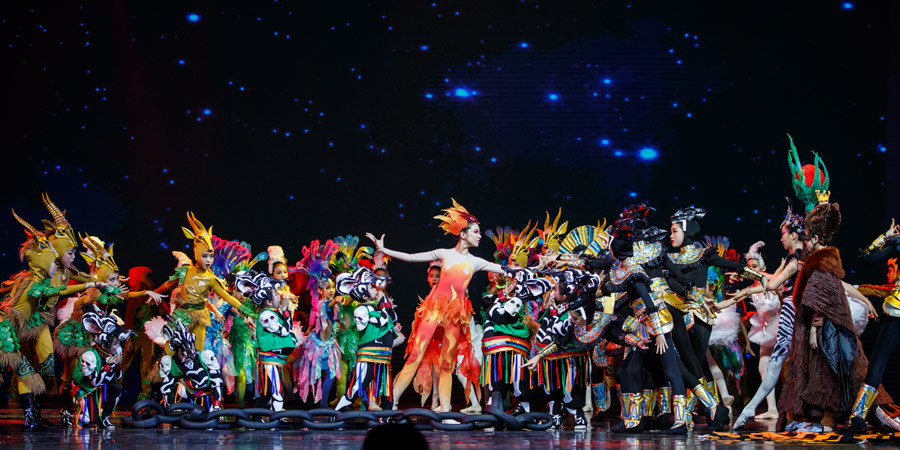 A still from the dance drama  Wild Zebra. [Photo provided to chinadaily.com.cn]
A total of 406 primary school students from Zhongguancun No.2 Primary School offered dance drama lovers a feast of eyes through brilliant performance at the Tsinghua Art Museum from May 28 to 30 in Beijing.
In the 90-minute drama Wild Zebra, little performers dressed up in their costumes to tell the story of a heart-warming zebra, which bravely sacrifices itself in the face of misunderstandings and evils to awaken kindness in the animal world and uphold peace and love in the nature.
Based on a fairytale of the same title, the drama comprises four acts and is accompanied by symphony, chorus and choreography.
Interesting yet touching storyline, dazzling dancing and enchanting singing are what make a fantastic children's drama, but those factors also pose a tough requirement on the performers. And Wang Chuqin was one of them.