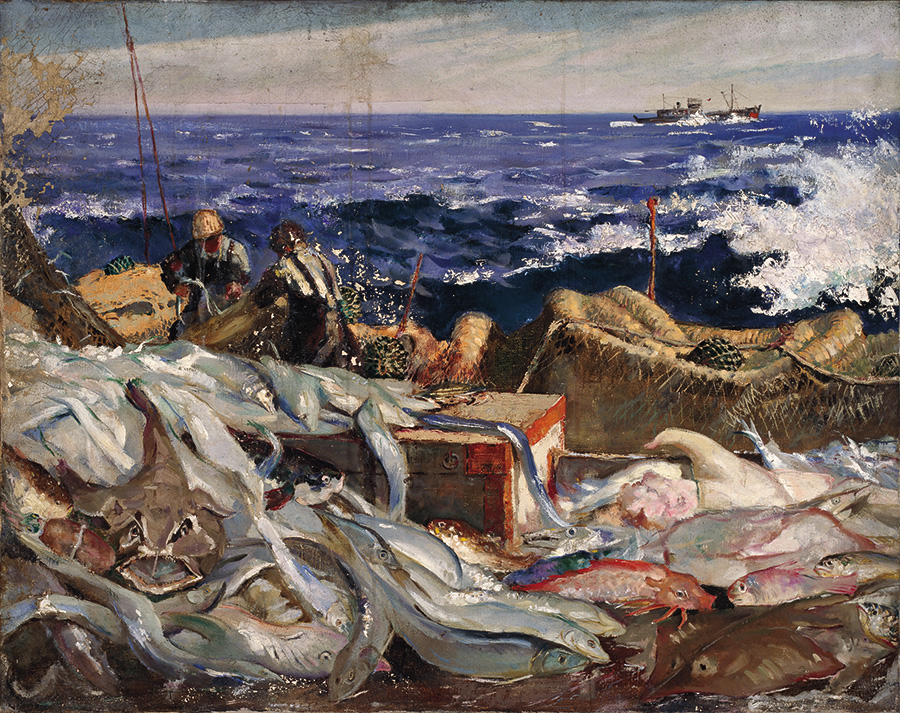 Sea, by Dai Ze [Photo provided to China Daily]
Since its establishment in 1918, the Central Academy of Fine Arts (formally called Beiping School of Arts) has assembled a collection of more than 18,000 works of art, of which a significant amount are donated by its students and teachers. There are also acquisitions from international artists and institutions.
On Monday, to mark its centenary, CAFA released an album comprising 10 volumes and featuring 2,000 objects from its collection.
The categories covered by the album include classic Chinese paintings, modern Chinese works across several media, Chinese folk art, such as New Year paintings and picture books, as well as foreign artworks.