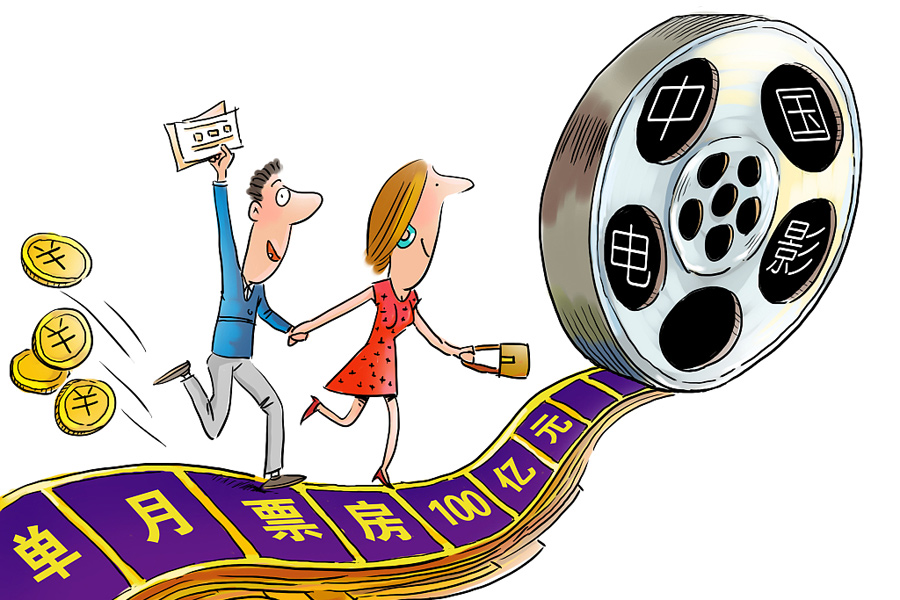 The picture shows that China's box office of a single month has surpassed 10 billion yuan. [Photo provided to chinadaily.com.cn]
Moreover, the China Research Institute of Film Science and Technology has taken a series of measures to create "smart cinemas", recently releasing an app with the same name.
"The operation of smart cinemas is still in an early stage, so researchers have to tackle lots of problems. In the future, I believe more moviegoers can watch the latest movies on their smart phones," said Gao Qunyao, CEO of the Smart Cinema app. "When that day comes, people will have more choices to see movies, whether on giant or small screens. And it will surely give a boost to films' box office performance."
China was the world's second-largest film market, with box office sales of more than 55.9 billion yuan (about $8.9 billion) in 2017.
Some experts have predicted that as Chinese film industry gains more cultural confidence and takes a people-centered approach to meet people's needs for a better life, the film market is bound to reach the top in the near future.