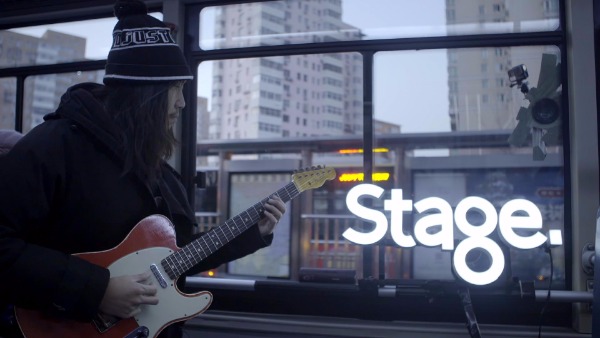 Musician Queen Sea Big Shark.[Photo provided to China Daily]
A new music project initiated by veteran songwriter and producer Zhang Yadong, sees performers doing live shows in some of the most unlikely places. Chen Nan reports.
Pu Shu has performed in arenas, theaters and outdoor music festivals across the country surrounded by cheering fans and massive luminous glowing sticks. However, when the singer-songwriter was told to perform at Houhai Lake, a popular tour site in Beijing, during a recent winter afternoon, he was surprised.
With a chilly wind and noise from the people skating nearby, Pu performed one of his songs, Orion, accompanied by a live band.
"It was the first time I was performing without a 'traditional' stage," says Pu, a Beijing-based musician.
He also says that the song, which he wrote in 1997 and released in 2017, is dedicated to the busy and hardworking people of Beijing.
"A stage means work to me, and usually brings pressure. So, Houhai Lake seemed a good place to perform this song," he says.