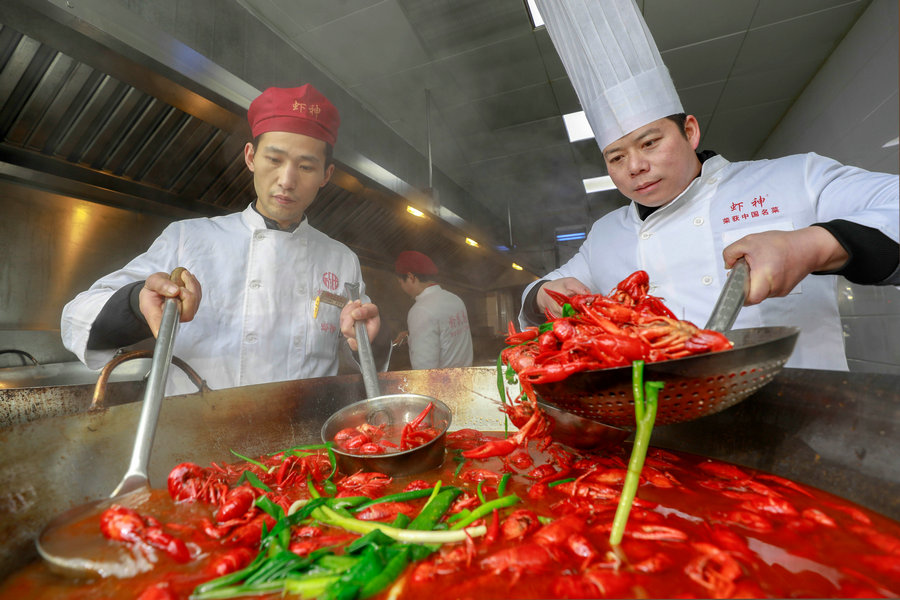 Two chefs prepare scampi dishes in Xuyu, Jiangsu. [Photo/Xinhua]
More environmentally friendly and more meaningful celebrations can still make for a lively New Year's celebration. So, we chose pictures, in which people from all over the country celebrate Spring Festival with red lanterns, sticking couplets as well as paper-cutouts.
Spring Festival is all about harmony, the human touch and affection. And, as long as every family reunites for the celebration, the lack of firecrackers won't make a difference.