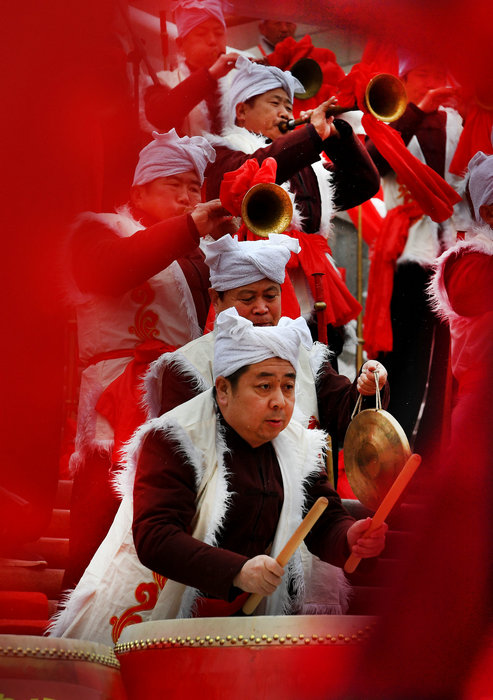 Men beat drums to celebrate Chinese New Year in Yulin, Shaanxi. [Photo/Xinhua]
On Dec 1, 2017, the 42nd meeting of the 14th NPC Standing Committee of Beijing passed the Decision on Amending of the Provisions on Safety Management of Fireworks in Beijing Municipality. So, in the future, the area within the Fifth Ring Road (including the Fifth Ring Road) in Beijing will see a ban on fireworks.
Outside the Fifth Ring Road, district governments shall, in accordance with the need of safeguarding public security and the public interest, mark an area that prohibits or limits the burning of fireworks and firecrackers.