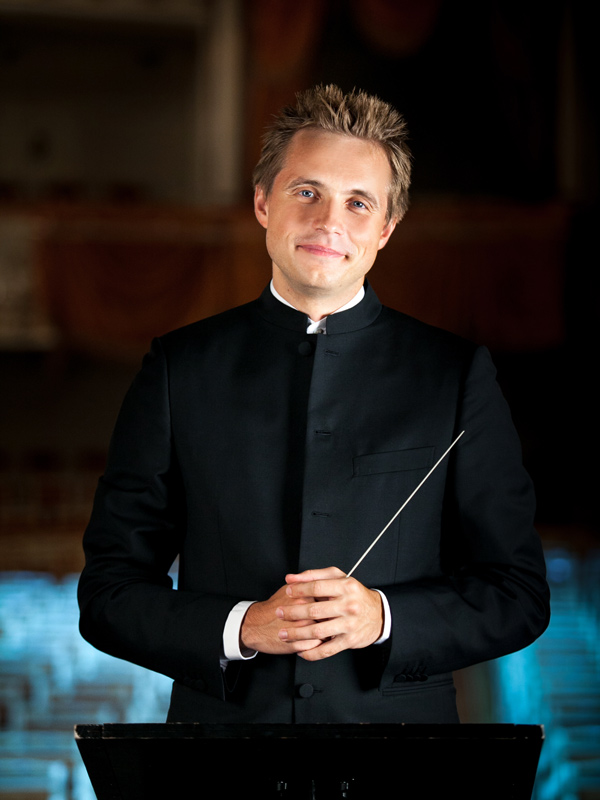 Russian conductor Vasily Petrenko will take the baton. [Photo provided to China Daily]
The London Philharmonic Orchestra will wrap up its latest tour in China with two recitals at the National Center for the Performing Arts in Beijing on Jan 5 and 6, after touring Guangzhou and Shanghai between Dec 30, 2017, and Jan 4.
Under the baton of Russian conductor Vasily Petrenko, the orchestra will perform H. Berlioz's Overture to Beatrice et Benedict and P.I. Tchaikovsky's Fantasia on Romeo and Juliet and Variations on a Rococo Theme Op. 33, featuring Swedish-Danish cellist Andreas Brantelid, among other pieces.
According to Timothy Walker, the chief executive and artistic director of the London Philharmonic Orchestra, the orchestra has enjoyed a friendship with the NCPA since the venue opened in 2007.
The orchestra first performed there under the baton of German conductor Kurt Masur in 2008 during the opening season of the NCPA.
"It was a very exciting moment to hear the orchestra in the new hall. I particularly remember Maestro Masur 'tuning' the orchestra to the hall by changing the position of sections of instruments and walking from the middle of the hall to the conductor's podium many times so he could hear the sound in the hall for himself," says Walker in an email interview.
Since then, the orchestra has returned to perform at the NCPA every two years and now in 2018 to mark the NCPA's 10th anniversary.
"Each time we visit, we play a different repertoire. Perhaps there is someone in the audience who has been there every time. I think at this time of the year we want colorful music with big melodies and this program certainly offers us that," he says.
As for the conductor, Vasily, Walker notes that he has been a regular guest conductor over the past decade and "he is a master of communication with the audience through the music. You can sense the power of his personality on the podium. He oozes charisma."
The London Philharmonic Orchestra was established in 1932 by Sir Thomas Beecham.