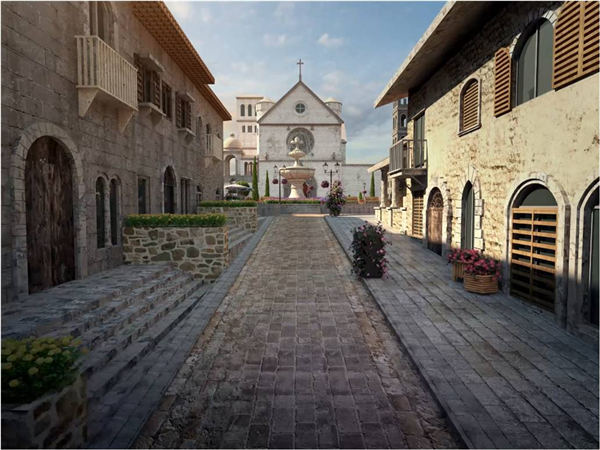 An "HB town" in Changsha, Central China's Hunan province. [Photo provided to chinadaily.com.cn]
As China grasps a growing share of the world's box office, more investment and talents are attracted to the domestic film industry. Huayi Brothers, a comprehensive privately owned entertainment group founded in Beijing, has started exploring new development modes by combing film with tourism and global cultural elements.
In 2017, HB Real-Scene Entertainment has achieved rapid expansion, with increased cultural interactions domestically and abroad.
The idea is to set up "film towns" in different cities across China. Each of these locations will first serve as the shooting site for films or TV series, then be transformed into local landmarks imbued with the glamor of celebrity and showbiz.
For instance, the Suzhou project will be used for shooting The Eight Hundred, while Jinan's HB Kingdom will be used for shooting Mystery of Antiques.
In 2017, nine major national projects have successively undergone construction work, with three new projects in Wuhan, Yangjiang and Shenyang following up in 2018. All projects will integrate film and TV intellectual properties with local historic architecture and intangible cultural heritage.