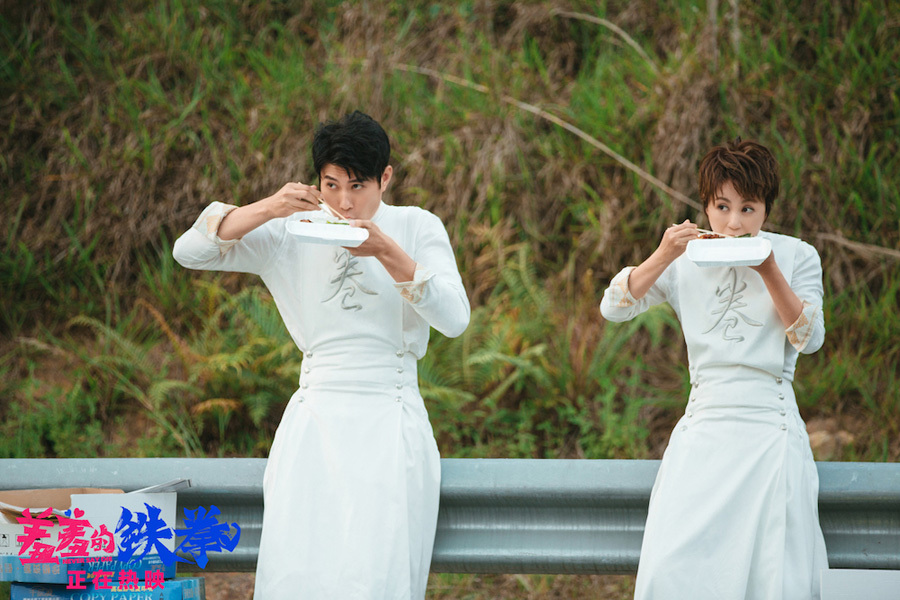 Never Say Die [Photo/Mtime]
Six domestic films
This Is Not What I Expected
The success of the romantic comedy film This Is Not What I Expected proves a simple and pure love story can steal the hearts of moviegoers. The hit theme song When I Fall in Love with You, sung by Cheer Chan, adds an extra layer to the film's splendor.
Our Time Will Come
In celebration of the 20th anniversary of Hong Kong's return to China, Hong Kong filmmaker Ann Hui released the war film Our Time Will Come on July 1. Portraying stories of several youths in that age, the film won positive feedback from critics but failed at the box office.
Mr. No Problem
Adapted from Chinese writer Lao She's novel, Mr. No Problem revolves around a preposterous story between two landlords. The film was told from three people's perspectives, revealing vicissitudes of human nature and society. The skilled acting of Fan Wei helped him win the Best Actor award at the 53rd Taipei Golden Horse Film Festival.
Legend of the Demon Cat
Farewell My Concubine stands at the peak of Chinese film history, so Chinese people always hold high expectations for top director Chen Kaige's new work. With the release of his latest fantasy film Legend of the Demon Cat on Dec 22, many people found the six years' waiting was worth it. Exquisite scenes, attractive plotlines and visual effects all ensured its success.
The Looming Storm
A shining star at the 30th Tokyo International Film Festival, thriller The Looming Storm, set in the 1990s, follows a self-assured factory guard Yu Guowei. He puts himself into the role of a detective to start investigating a murder, only to end up finding himself in trouble. Ambition, confusion, belief and changes are key themes reflected in the film.
Brotherhood of Blades II: The Infernal Battlefield
Given the so-so performance of wuxia movies in recent years, some say the golden era of Chinese swashbucklers may never come back. However, Brotherhood of Blades may be the exception. Starring Taiwan actor Chang Chen and Chinese mainland actress Yang Mi, the film follows an imperial guard called Shen Lian as he searches for the truth behind a conspiracy that framed him. Character portrayals in the film are some of the highlights.
Contact the writer at zhangxingjian@chinadaily.com.cn