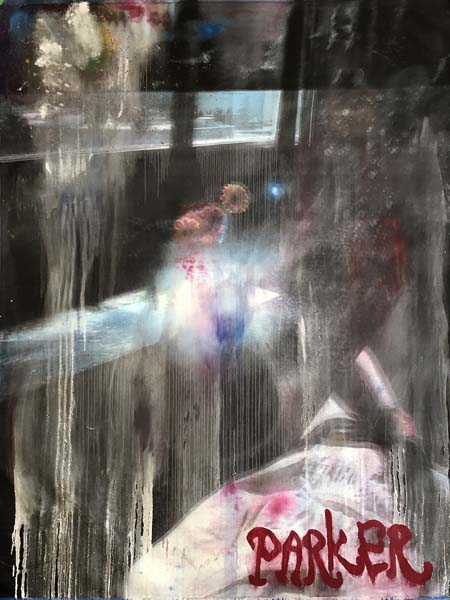 American artist Parker Ito is staging a solo show featuring 10 large paintings focused on flowers at Beijing's Art Now Gallery. [Photo provided to China Daily]
Speaking about the video work, she explains that it is a kind of comparison between reality and the virtual world.
The cartoon image of a man in a hat is a mascot of a company in Los Angeles and is a common sight on the city's freeways.
"When you drive, the image pops up just like things suddenly emerging on the internet," says Barrett.
Ito's recent works mainly focus on flowers. For instance, he draws flowers on many of his paintings at the show. His wife says Ito loves flowers. After years of trying various art forms on vast subjects, the artist now wants to concentrate on a theme, says Barrett.
Barrett says the couple will attend art fairs in Shanghai in November since Chinese collectors seem to be interested in Ito's works.
If you go
12-6 pm, through Oct 22. Beijing Art Now Gallery, Red Yard No 1, Caochangdi, Chaoyang district, Beijing. 010-5127-3292.