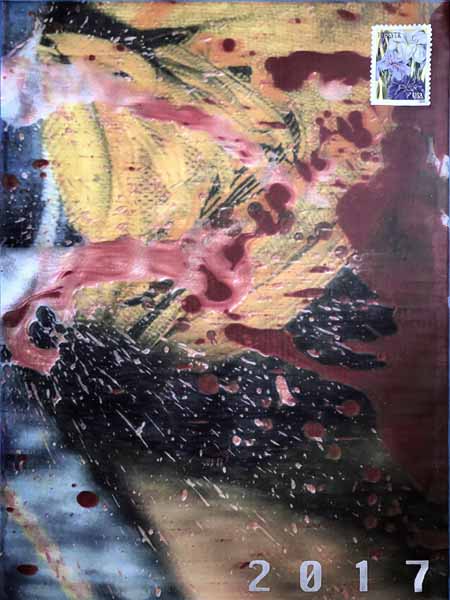 American artist Parker Ito is staging a solo show featuring 10 large paintings focused on flowers at Beijing's Art Now Gallery. [Photo provided to China Daily]
His works consist of paintings, photos, sculptures, installations and videos.
Ito earlier used many assistants in his art production, which was seen as controversial.
But that has changed now.
Huang Liaoyuan, curator of the Beijing show and owner of the gallery, says he was drawn to Ito after seeing his works in Los Angeles last year.
"Earlier, he had nearly 30 assistants. But he fired them all and now produces works on his own," says Huang.
To produce the paintings on display at the exhibition, Ito started out by taking photos of daily items and printed the pictures using an outdated printer and flawed software to add imperfections to the prints. He then added his touches to the prints.
Huang says that all these works on show have been bought by Chinese collectors and art institutions.
Before the show, Ito's works were bought by the Yuz Museum in Shanghai owned by Chinese-Indonesian collector Budi Tek, and the Sifang Art Museum in Nanjing, established by a young Chinese collector Lu Xun.
Olivia Barrett, Ito's wife who also has a gallery in Los Angeles, is the artist's spokeswoman.
She said at the exhibition opening that Ito does not like to be photographed or talk to media because of his personality and partly because of an unpleasant experience with media several years ago.