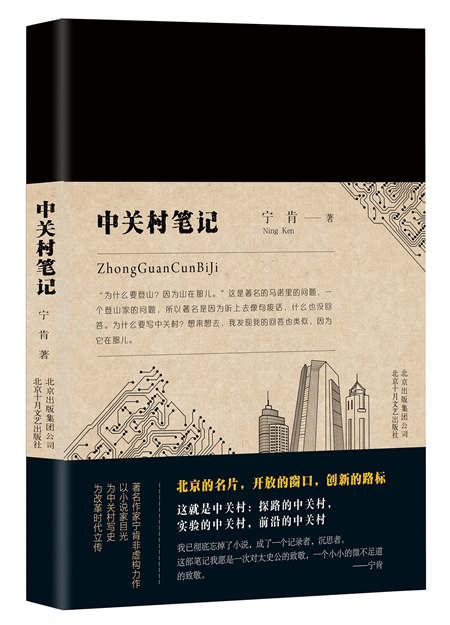 The book cover of The Zhongguancun Notes [Photo provided to China Daily]
So, Chen was discouraged by many people saying that he should not use resources from public funded projects to make money.
But despite the criticism, Chen started a department affiliated to his institute.
There was initial success but his plans soon faced resistance.
Chen's pilot program then got support from the then vice-premier Fang Yi after he read a document on Chen's plans in 1983.
In his comments on the document, Fang said: "What comrade Chen Chunxian is doing is fine and should be encouraged."
It was an informal approval, but it showed the attitude of the central government, which allayed concerns about the alliance between public research institutes and private companies.
The Zhongguancun boom started from there.
"It was a small step for Chen, but a giant leap for science and technology reform in China," says Ning in the book.
In his work, Ning refers to other key players, including Liu Chuanzhi, the founder of the country's biggest computer manufacturer Lenovo, and Cheng Wei, the founder of the ride-sharing company Didi Chuxing.
Speaking about China's Silicon Valley, writer Xu Zechen, who has also written a novel about the place called Running Through Zhongguancun, says: "What makes today's Zhongguancun is not money but people and their stories."
Su Di, the founder of Garage Cafe which is now the go-to place for angel investors and entrepreneurs in the Zhongguancun area, says: "Ning's book brings back memories of when I just started doing business in Zhongguancun.
"The strength of Zhongguancun lies in its stories, and that's what influences people who come here."