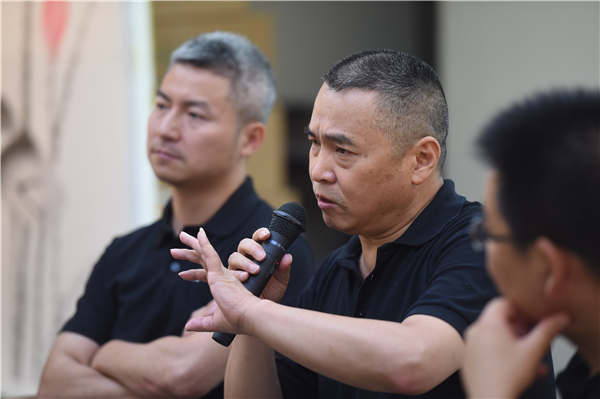 Ning Ken writes on the history of Zhongguancun in his new nonfiction work, The Zhongguancun Notes, with stories of people whose entrepreneurship changed the place. [Photo provided to China Daily]
His work A Masked City won a literary award named after renowned Chinese novelist Lao She in 2002.
The word Zhongguancun has long transcended its geographical meaning-an area in the northwestern corner of the Fourth Ring Road in Beijing-and become a byword for the country's booming IT industry.
There are a lot of books about Zhongguancun, but most of them look at it from a business perspective.
In Ning's book, the novelist tells of the history of Zhongguancun through the stories of people whose entrepreneurship forged and changed the place.
One of them is Chen Chunxian, a scientist with the Institute of Physics at the Chinese Academy of Science.
Chen was a top physicist and worked on nuclear fusion in the 1970s and '80s.
Once, on a trip to the US, Chen noticed the diffusion of new technology from laboratories to companies, from research to applications, in the Silicon Valley and Route 128 in Massachusetts.
Both the places have strong research institutes-Stanford University and the Massachusetts Institute of Technology-and robust private high-tech companies.
Since late 1950s, there were already many universities in the Zhongguancun area, so Chen envisioned a similar model for its development.
The late 1970s was when China has just adopted the policy of reform and openingup and private business was still something of a taboo for the Chinese.