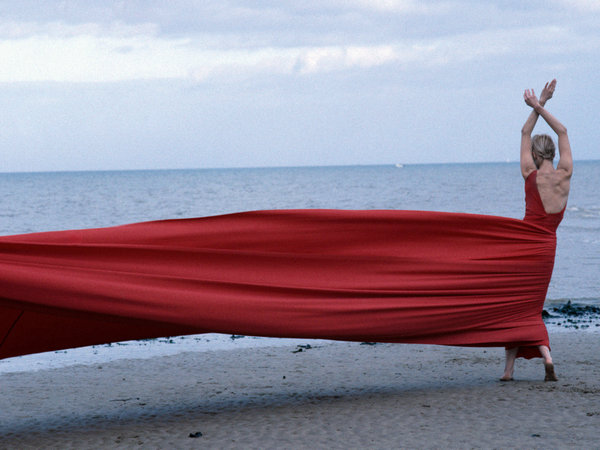 US dancer-choreographer Carolyn Carlson is touring China with Seed (Back to the Land). [Photo provided to China Daily]
Contemporary American dancer-choreographer Carolyn Carlson will premiere her work Seed (Back to the Land) in China on Saturday at the ongoing 17th Meet in Beijing Arts Festival, a major annual cultural event in the capital.
Premiered in Paris in 2016, Seed has been performed a number of times worldwide.
Inspired by nature, Carlson wanted to make a statement for the future generations to create greater awareness of environmental issues and the threat of extinction that many species feel.
"We are all seeds. If you think about it, seeds that give birth, even the stars are seeds, thus the title of the piece," Carlson, the 73-year-old Paris-based artist, says in an email.
"We all share the same sun, a heart of emotions and perceptions. I believe Seed will be understood by an open public ready to receive a message, with no words needed to describe this poem ... simply watch and enjoy," she adds.
The piece involves three dancers and a cartoon figure on video, named Elyx. Carlson's son, Aleksi Aubry-Carlson, composed the music for the piece.
French visual artist Yacine Ait Kaci is behind the image of Elyx-a character that Carolyn Carlson describes as "innocent but not naive, and universal".
Carolyn Carlson has always loved to improvise, which is part of her nature.
During the past four decades and with more than 100 dance pieces in her career, she has had significant influence and success in many European countries.
In 2014, she founded her dance company when she left the National Choreographic Center in Roubaix, France, which she had been directing for 10 years.