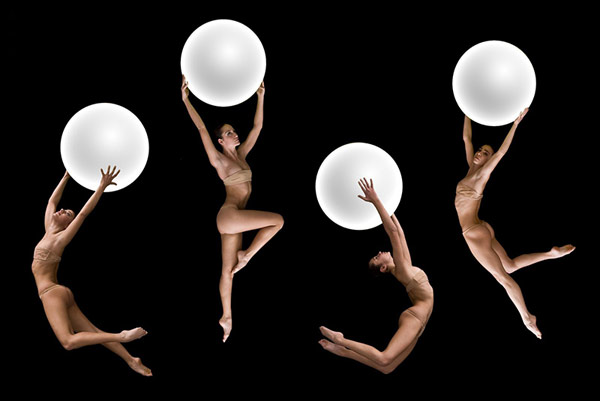 A stage photo of The Divine Comedy by NoGravity Dance Company. [Photo/artsbird.com]
The 18th China Shanghai International Arts Festival will come together to celebrate over seventy international projects to show China's confidence in culture. It will follow the tenet of "A Festival of Arts, A Gala for All".
According to a press conference held by the organizing committee of the 18th China Shanghai International Arts Festival, this year's festival will present 50 performances, twenty-eight of which will be delivered by foreign artists. Half of the performances will be original shows. All of this will run between October 12 and November 15 this year.
It will highlight inheritance and innovation and live up to the standards of being international, classic and trailblazing.
It is going to be both star-studded and easily accessible to the public. During the festival, renowned artists from home and abroad will stage their signature works. One of the works is Fayuan Temple in Beijing, which was inspired by Li Ao's popular novel and directed by the renowned Chinese directress Tian Qinxin. Chekhov's classic drama The Cherry Orchard will star the highly-respected Chinese actor Pu Cunxin. To give everyone a peek into refined art, three public-interest projects Art Space, When Arts Meet Schools and Art Education will roll out as planned. Ordinary people will get the opportunity to communicate with maestros and learn from them.