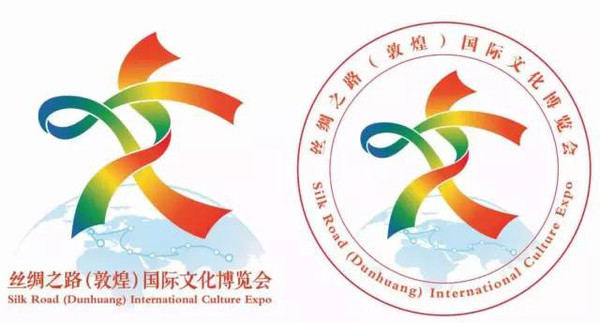 Logo of the Silk Road (Dunhuang) International Cultural Expo [Photo/gswbj.com.cn]
In order to boost all-round, multi-channel and high-level mutual learning, cultural exchanges and cooperation among countries and regions along the "Belt and Road", to carry on the Silk Road spirit of "peace and cooperation, openness and inclusiveness, mutual learning and mutual benefit", the first Silk Road (Dunhuang) International Cultural Expo (SRDICE) will be held on September 20 to Oct 10, 2016 in Dunhuang city, Gansu province.
The expo is jointly sponsored by the People's Government of Gansu Province, the Ministry of Culture, the State Administration of Press, Publication, Radio, Film and Television, the National Tourism Administration, and the China Council for the Promotion of International Trade.
It will be attended by state leaders and ministers of culture, tourism and information from countries along the "Belt and Road", foreign diplomats in China, leaders of related international organizations, representatives of international sister cities of Gansu province, dignitaries of international cultural communities and business leaders.
As the only high-end forum and exhibition platform organized by the Chinese government for cultural exchanges among the Belt and Road countries and regions, the expo will certainly lay a solid foundation for people-to-people contacts, strategic mutual trust and trade cooperation in concerning areas.