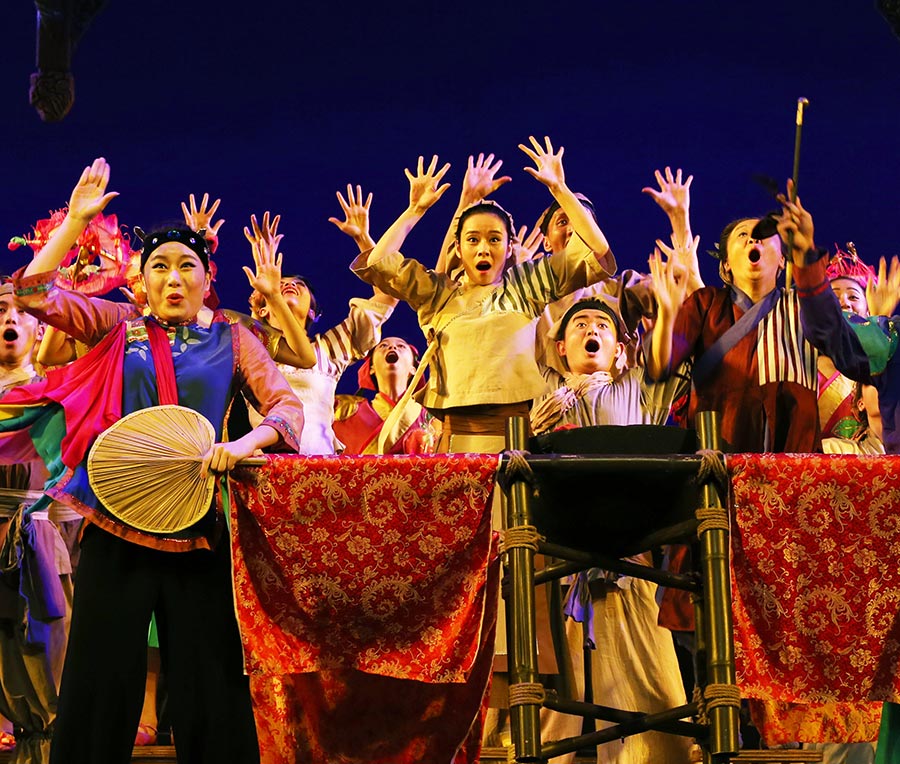 The show Dream of the Maritime Silk Road features a dancer during its Fujian performance on Aug 30. [Photo by Hu Meidong/China Daily]
During the voyage, the fleet is struck by a storm and the captain sacrifices his life to save the Persian prince.
The wife of the captain, Tong Hua, then raises their son alone and 20 years later, the son, Xiao Hai, follows his father to become a captain, keeping alive the family tradition.
Since the dance drama debuted in 2014, it has been performed more than 60 times, not just at home but also abroad, including at the United Nations headquarters in New York in February 2015.
According to the show's director, Xing Shimiao, the ancient Silk Road usually conjures up images of wind, deserts and camels. But when it comes to the Maritime Silk Road, it is a different story.