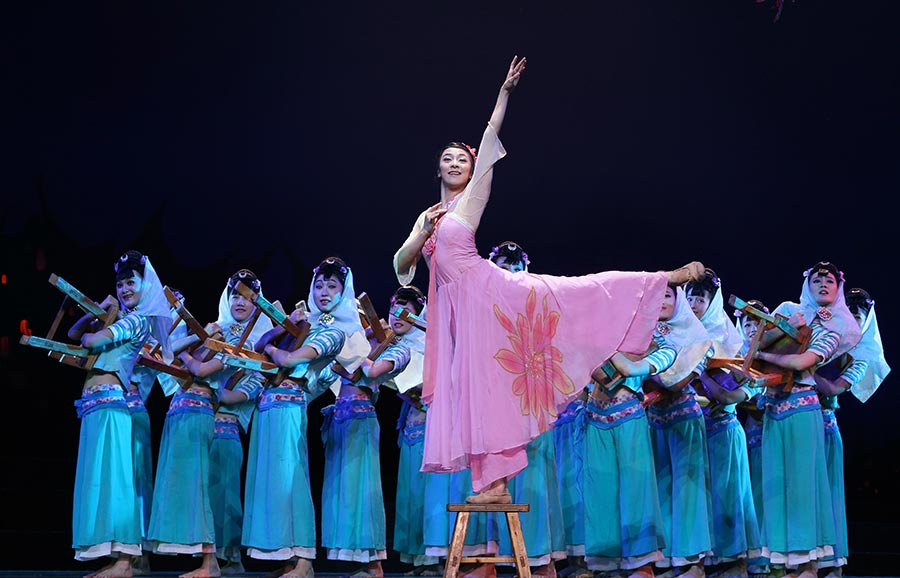 The show Dream of the Maritime Silk Road features a dancer during its Fujian performance on Aug 30. [Photo by Hu Meidong/China Daily]
A dance drama, which puts the ancient Maritime Silk Road in focus, was staged in Fuzhou, the capital of Fujian province, on Aug 30.
The show, titled Dream of the Maritime Silk Road, featured Chinese classical dance moves and was performed by the Fujian Opera and Dance Drama Theater.
It tells the story of a commercial fleet in China's Quanzhou port in Fujian province.
The captain of the fleet, A Hai, is invited by a Persian prince to help jointly develop a new sailing route.