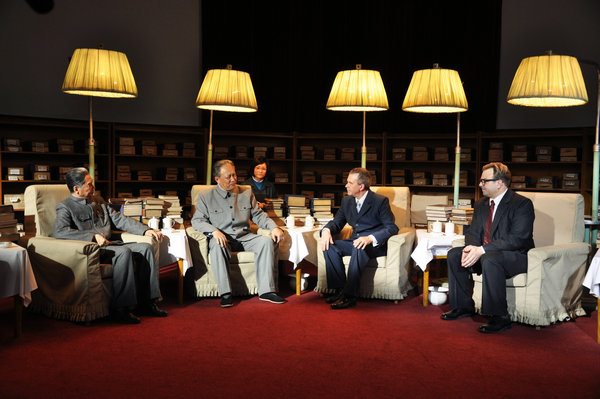 [Photo provided to China Daily]
Recalling Zhou as "a great man", Sirin Phathanothai tells China Daily that "Zhou cared for us like his own children" and that while growing up, they spent more time with him than with their father.
Sirin Phathanothai and her brother were given the Chinese names Chang Yuan and Chang Huai, respectively, as pronunciations similar to their Thai names. They grew up with Chinese politicians' children and learned to speak Mandarin.
"It's of great value to me. Zhou's guidance has become a part of my life," she says. "Our family may be the only such one in Thailand to have such close connections with the Zhou family for four generations."
Joe Horn-Phathanothai, the son of Sirin Phathanothai, says: "The teaching that Zhou gave to my mother, which she passed on to us, was very useful."
His mother gave him the Chinese name Chang Nianzhou, which translates to "always miss Zhou". Two of his sons, both toddlers, have Chinese names involving the character zhou.
Contact the writer at xufan@chinadaily.com.cn