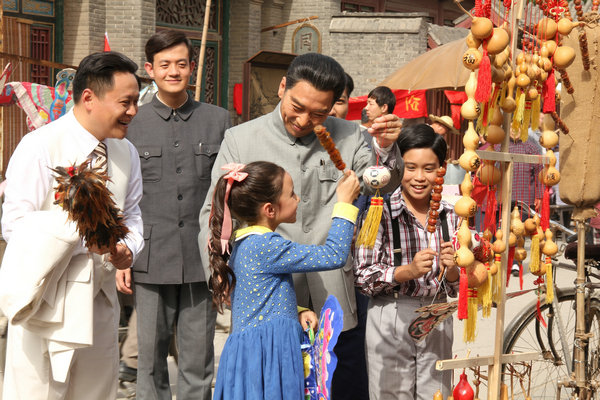 Her experience of growing up in China is featured in a new TV series, titled Haitang Yijiu. [Photo by Li Mangmang/China Daily]
Sirin Phathanothai is the daughter of the late Thai politician Sang Phathanothai, an intimate friend of former Thai prime minister Luang Phibunsongkhram.
A year after the Bandung Conference in 1955 greatly improved relations between China and Thailand, the 8-year-old Sirin Phathanothai and her 12-year-old brother were sent to China to learn more about the country and its people. The conference, held in Indonesia, was among the first major meetings of the developing world.
Crab apple trees, Zhou's favorite plants in his house in the leadership compound of Zhongnanhai in Beijing, symbolically reflect Zhou's noble spirit, as explained by the series producer, Hebei Film and Television Group.
Based on historical accounts, the series re-creates the milestone political events involving Zhou amid the unprecedented years as well as his charisma in personal life.
Chen Li, the director, tells China Daily that nearly one-tenth of the series has Thai content, which shows the siblings in Zhou and his wife's care.