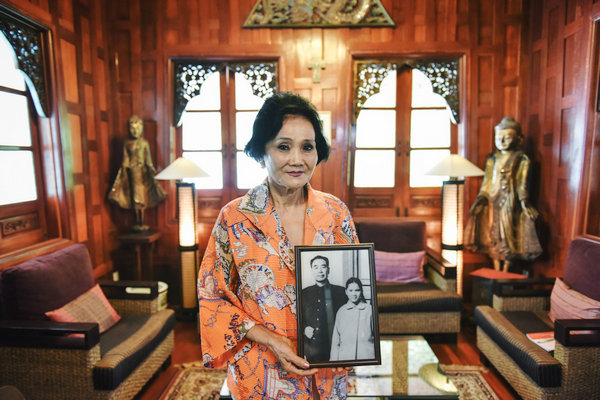 Sirin Phathanothai shows at her home in Bangkok an old portrait photo of herself with former premier Zhou Enlai.[Photo provided to China Daily]
Much of the series focuses on Zhou's role as the first premier of New China-from the country's economic development to taking the early steps in diplomatic relations with the United States.
Chen says her team worked to balance history with artistic goals for the series, which was shot in Hebei province, over five years.
"I've known Sirin Phathanothai and am familiar with her story, since I shot the TV series The Dragon's Pearl. So for me personally, it wasn't difficult to re-create that piece of history," says Chen.
The Dragon's Pearl, which was broadcast in 1997, is adapted from the namesake English autobiography written by Sirin Phathanothai.
Chen, who is known for her TV series featuring Chinese politicians, says the Thai actor and actress who play the Phathanothai siblings in this series, were selected by Sirin Phathanothai herself.