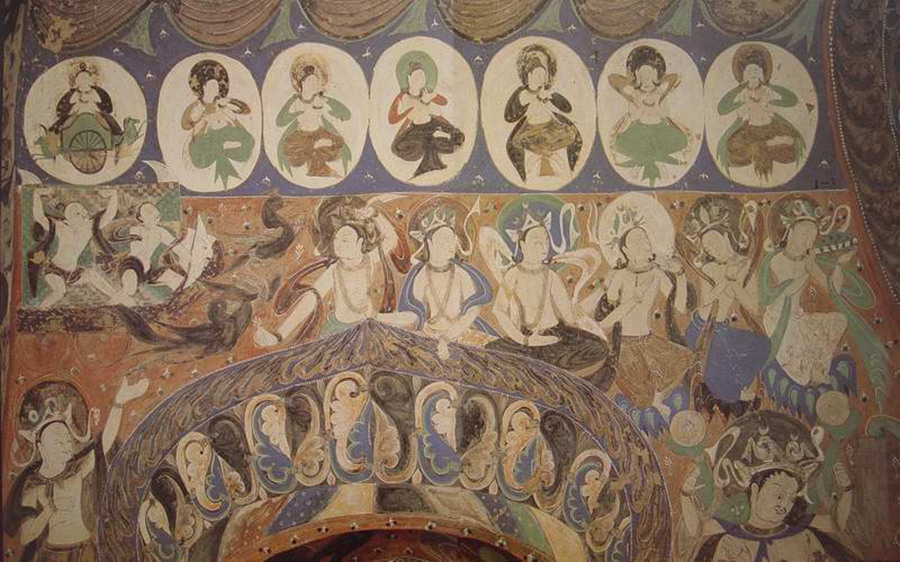 A fresco in Cave 285 of China's Mogao Grottoes. [Photo/public.dha.ac.cn]
Luo further added, "China's Mogao Grottoes are the cultural heritage of all human beings and we hope that the exhibition would let the American people know more about the Grottoes and the meaning of the cooperative protection between the two countries."
Located in Dunhang of Northwest China's Gansu province, the Mogao Caves have been well known for their preservation of ancient Buddhist sculptures and artworks that have a history of thousands of years. In 1987, the Grottoes were listed as World Cultural Heritage sites.